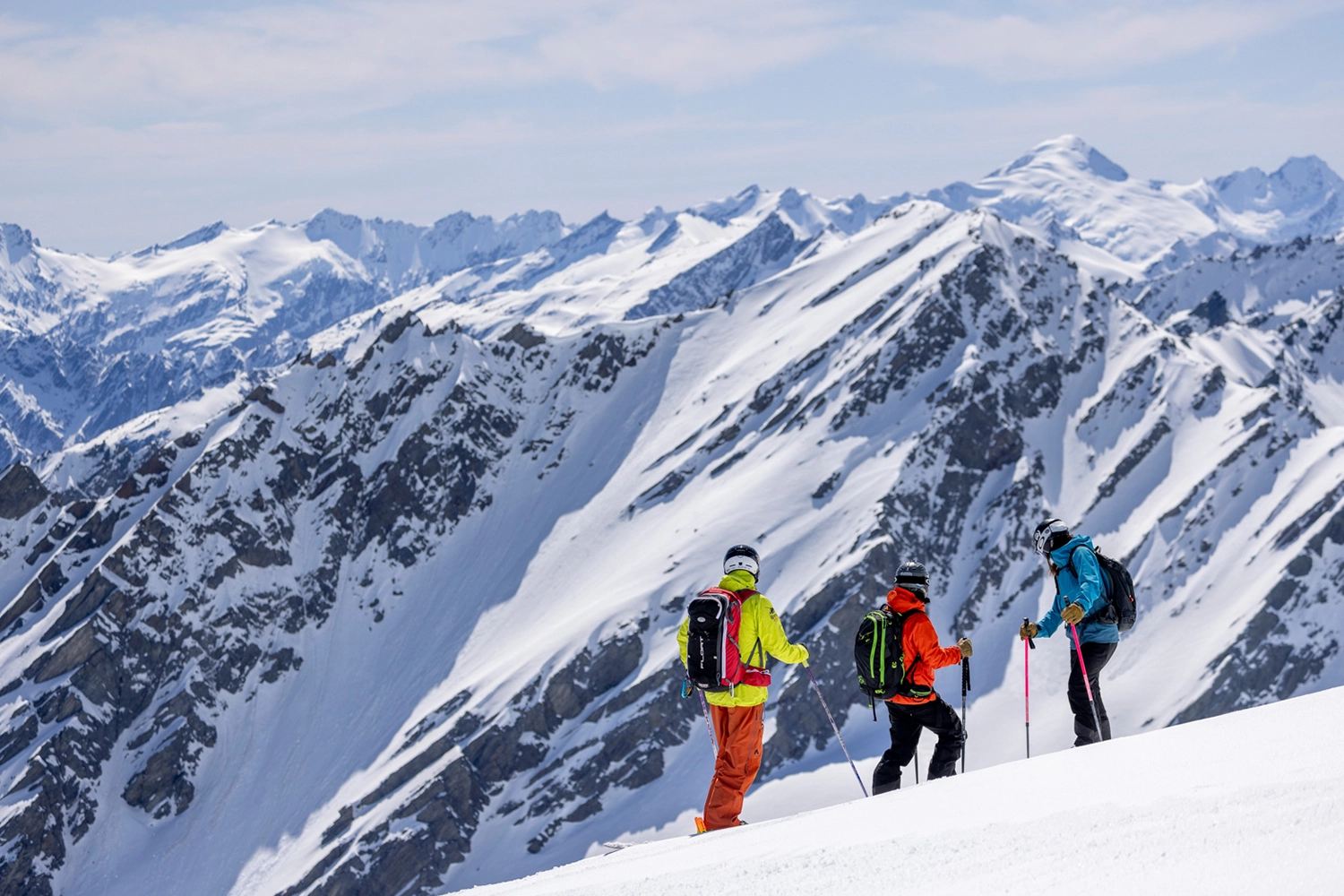 truly memorable
guest experiences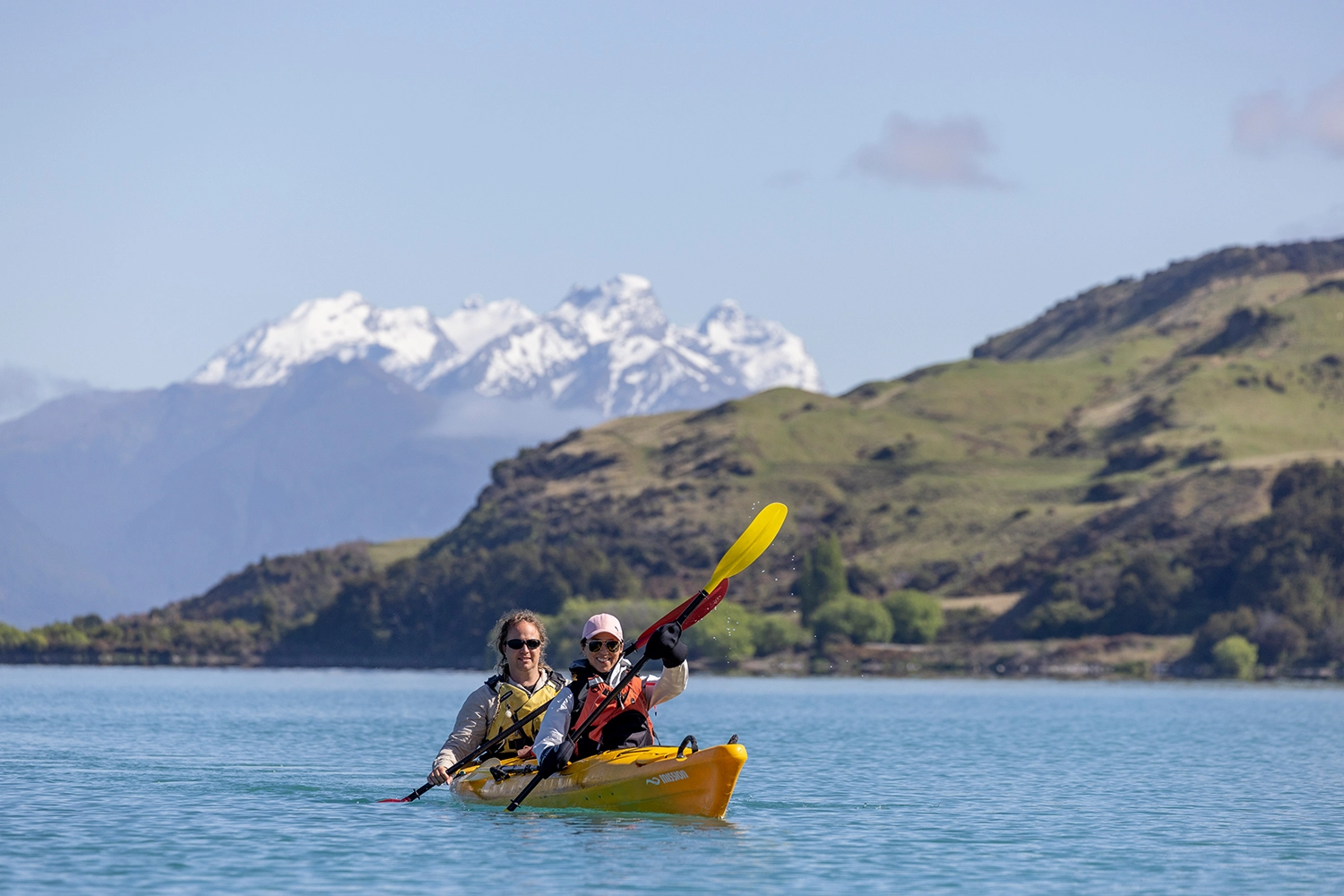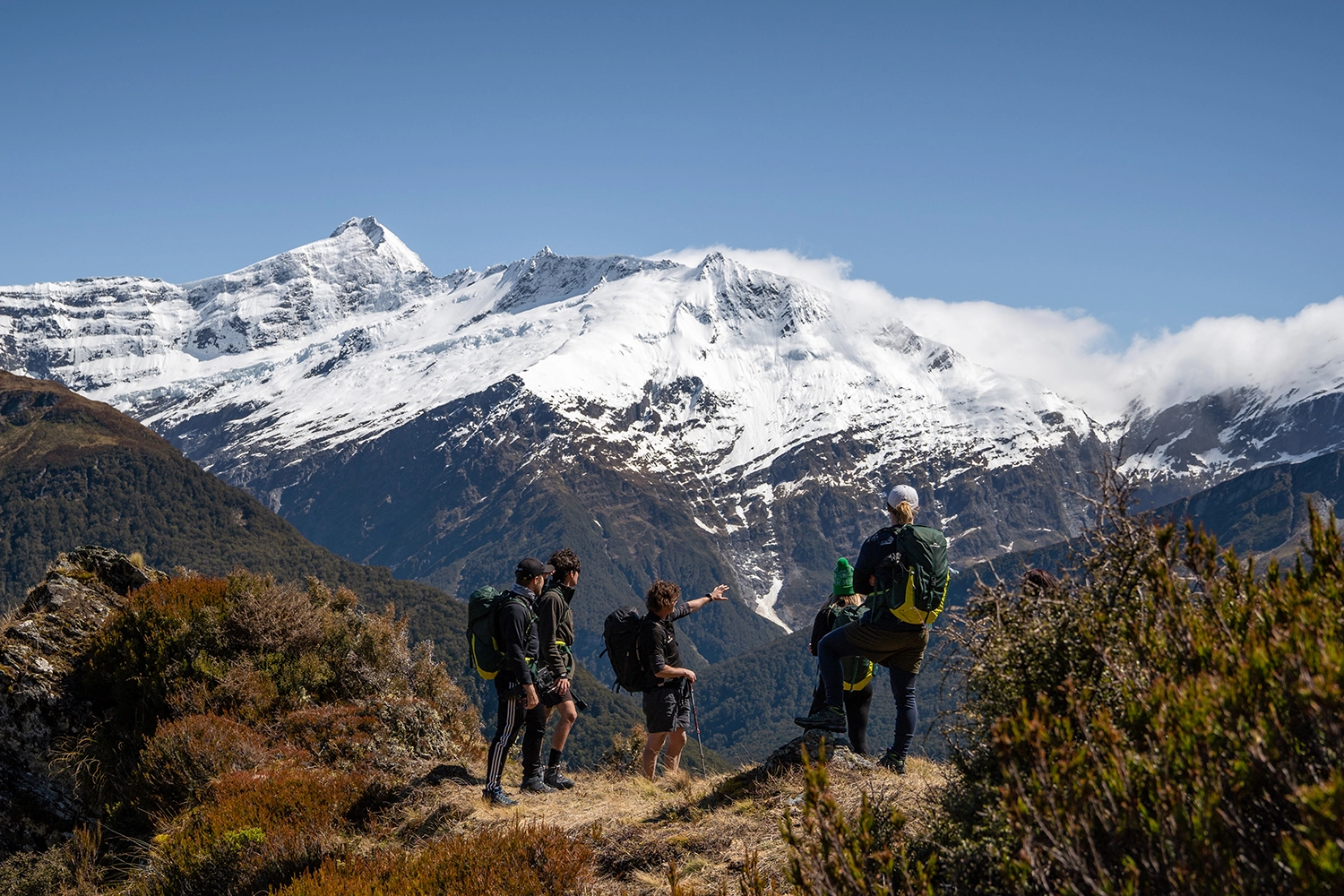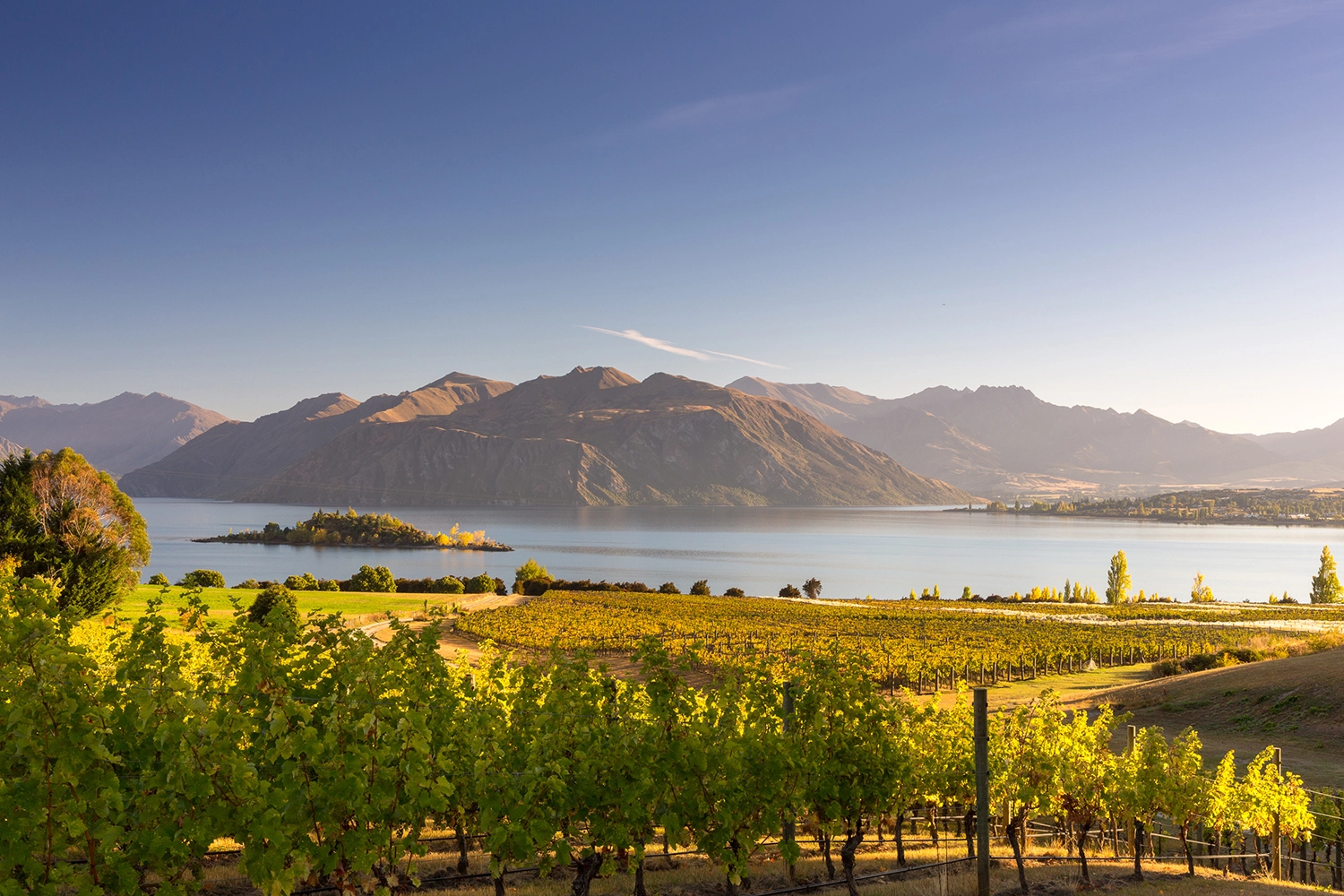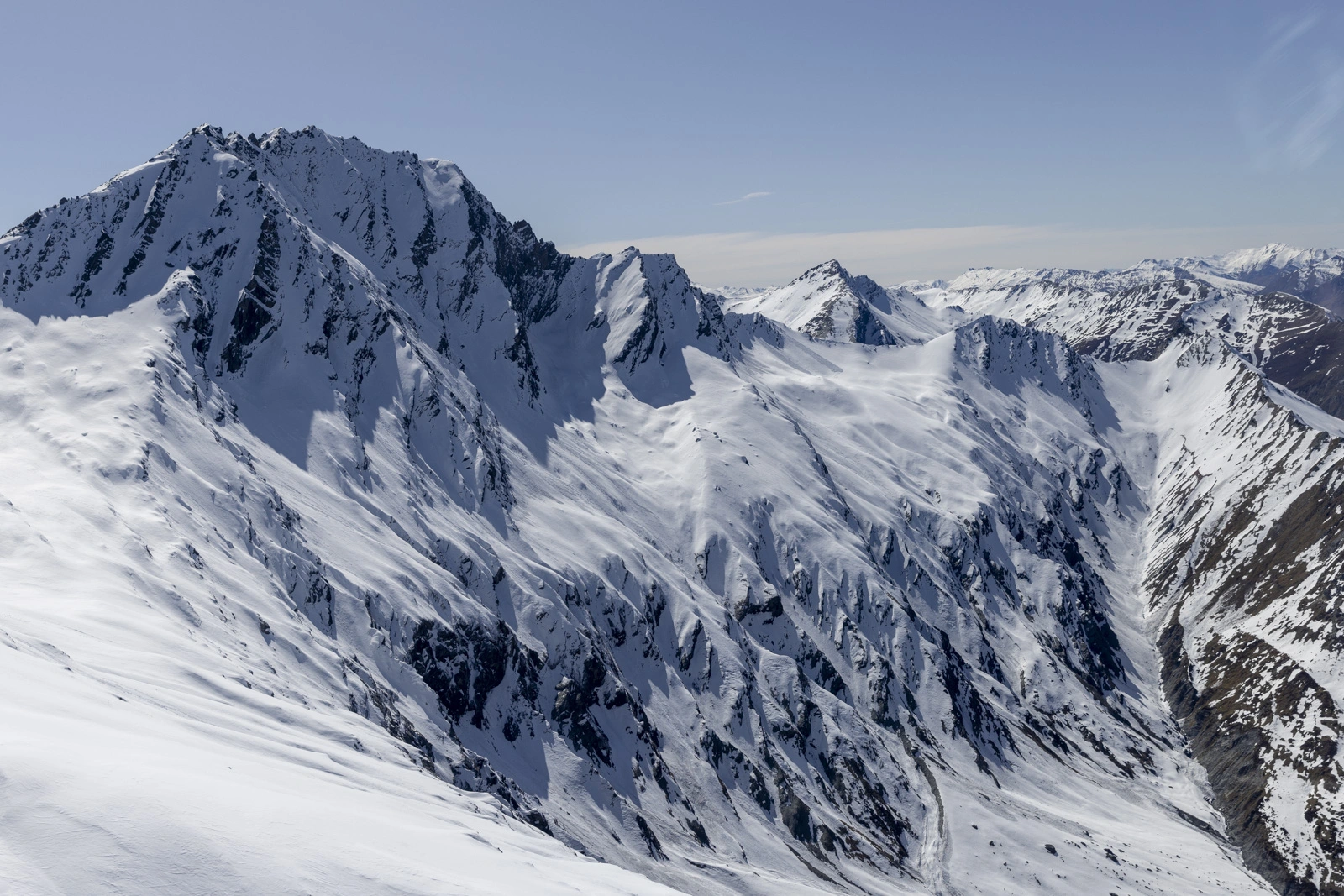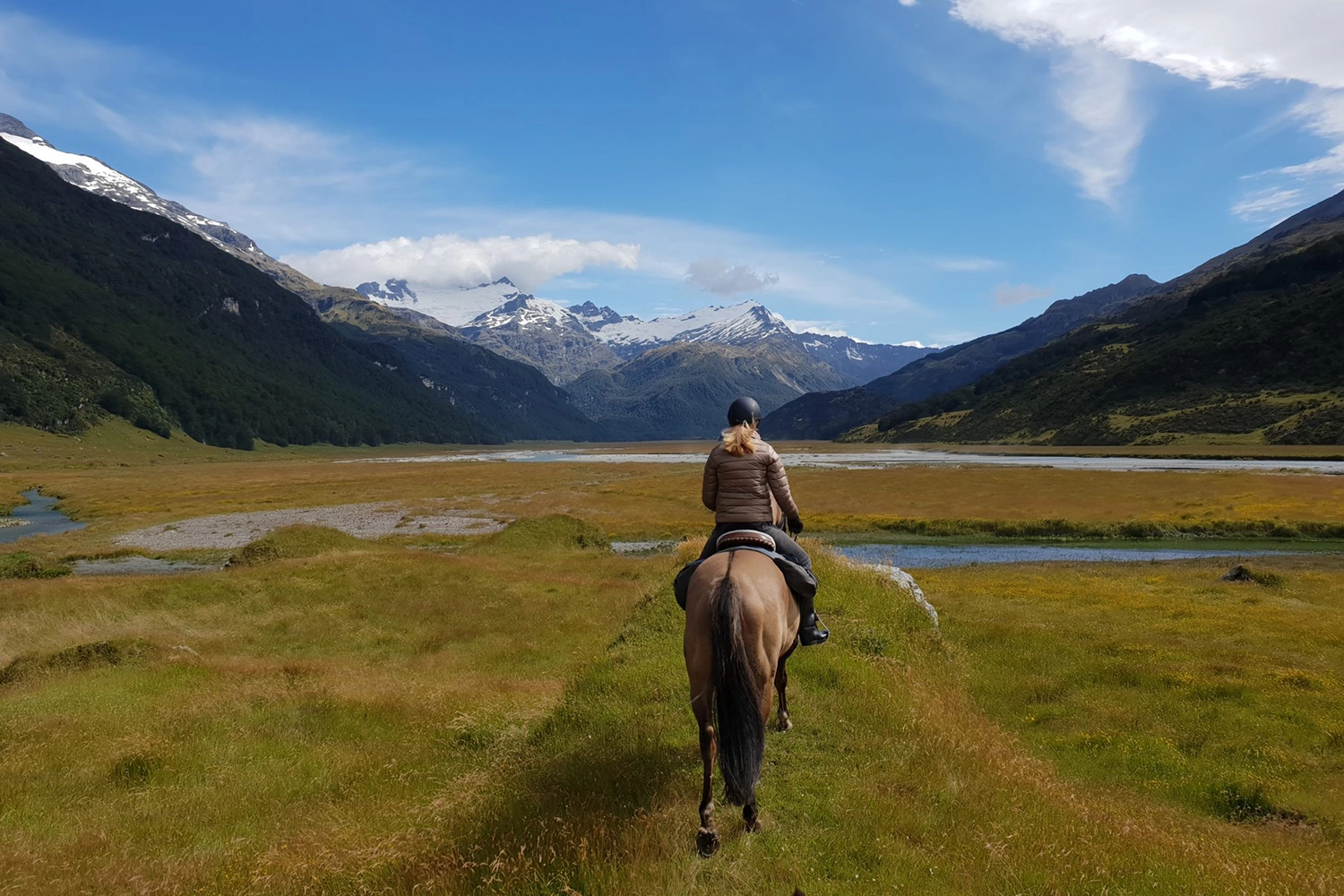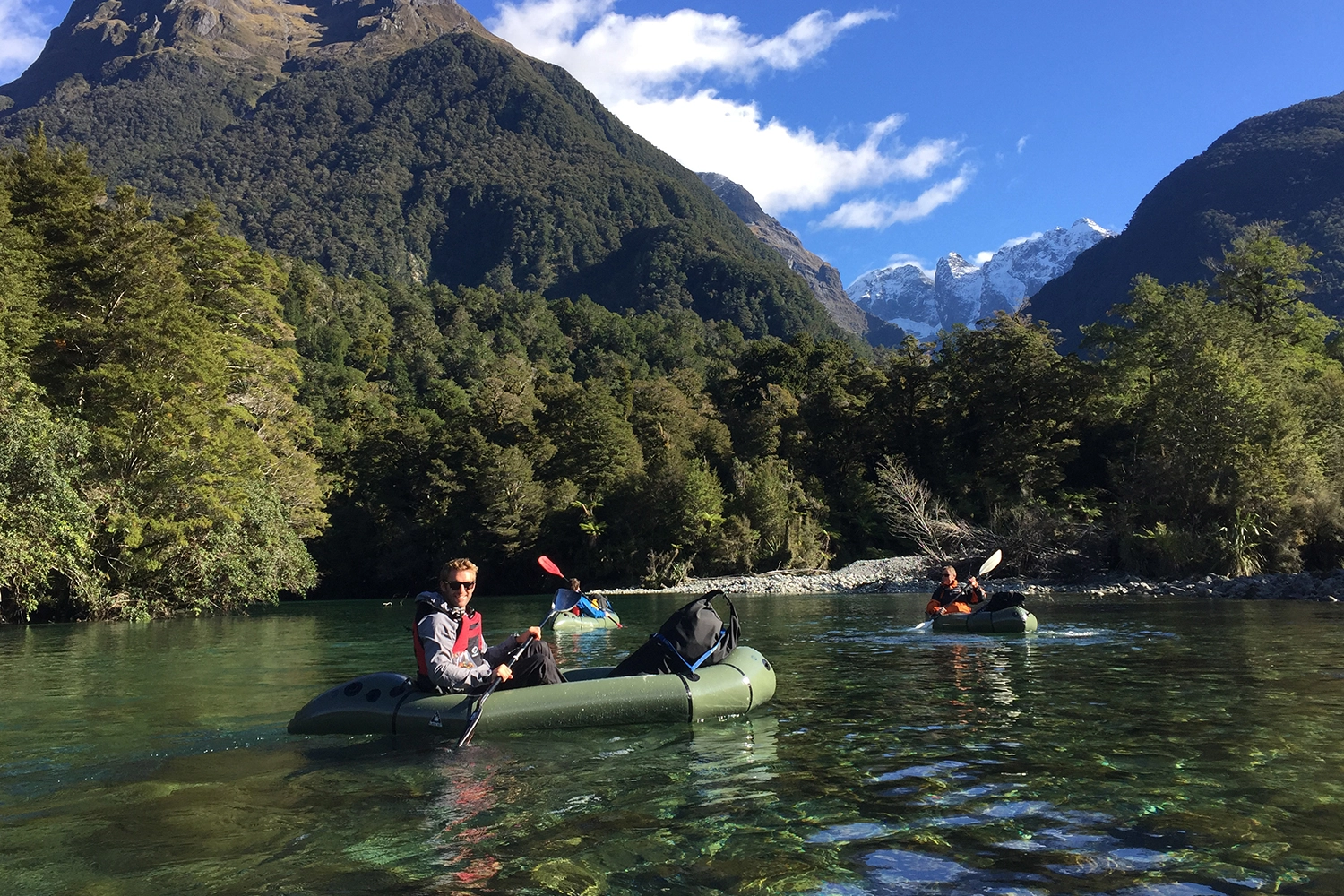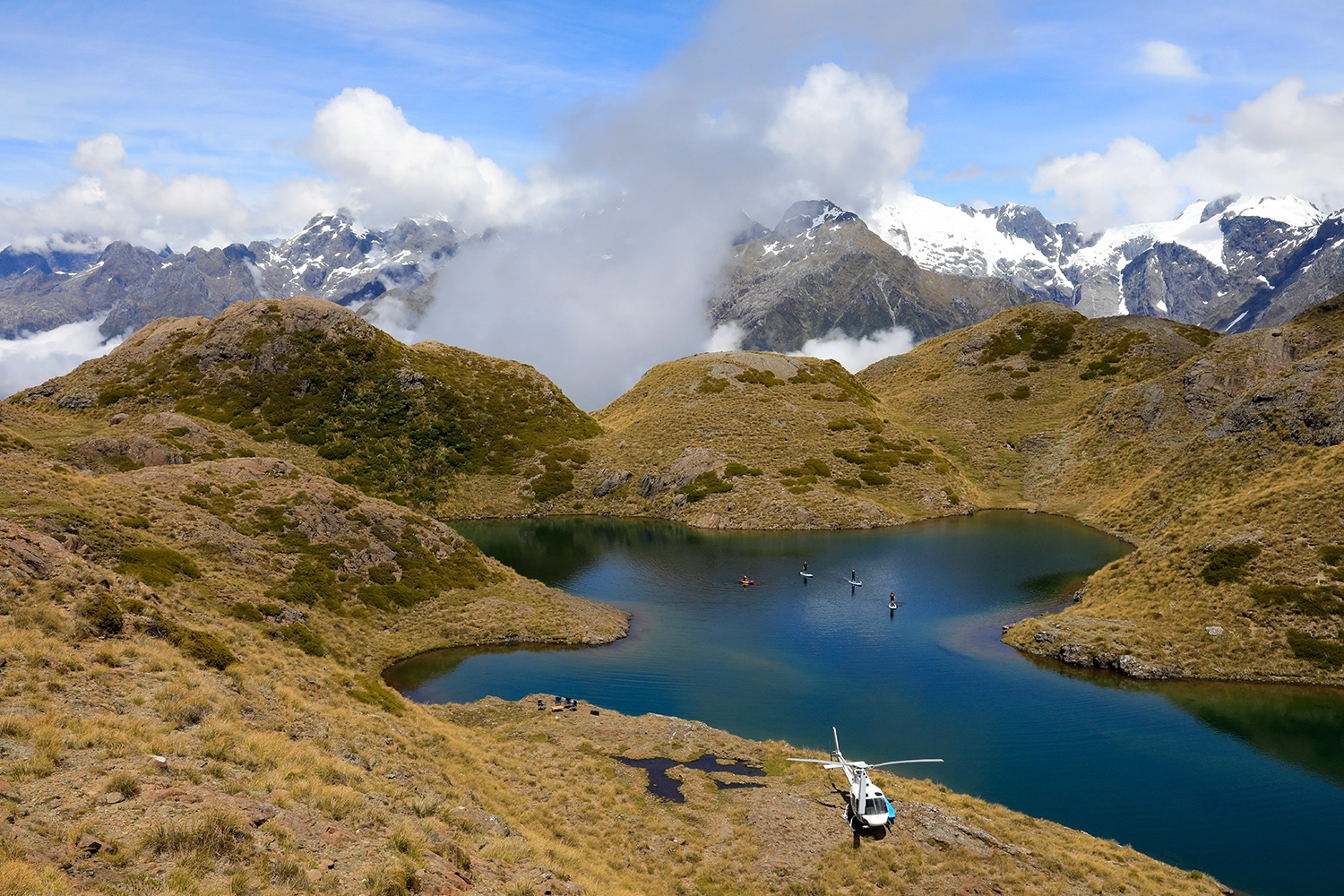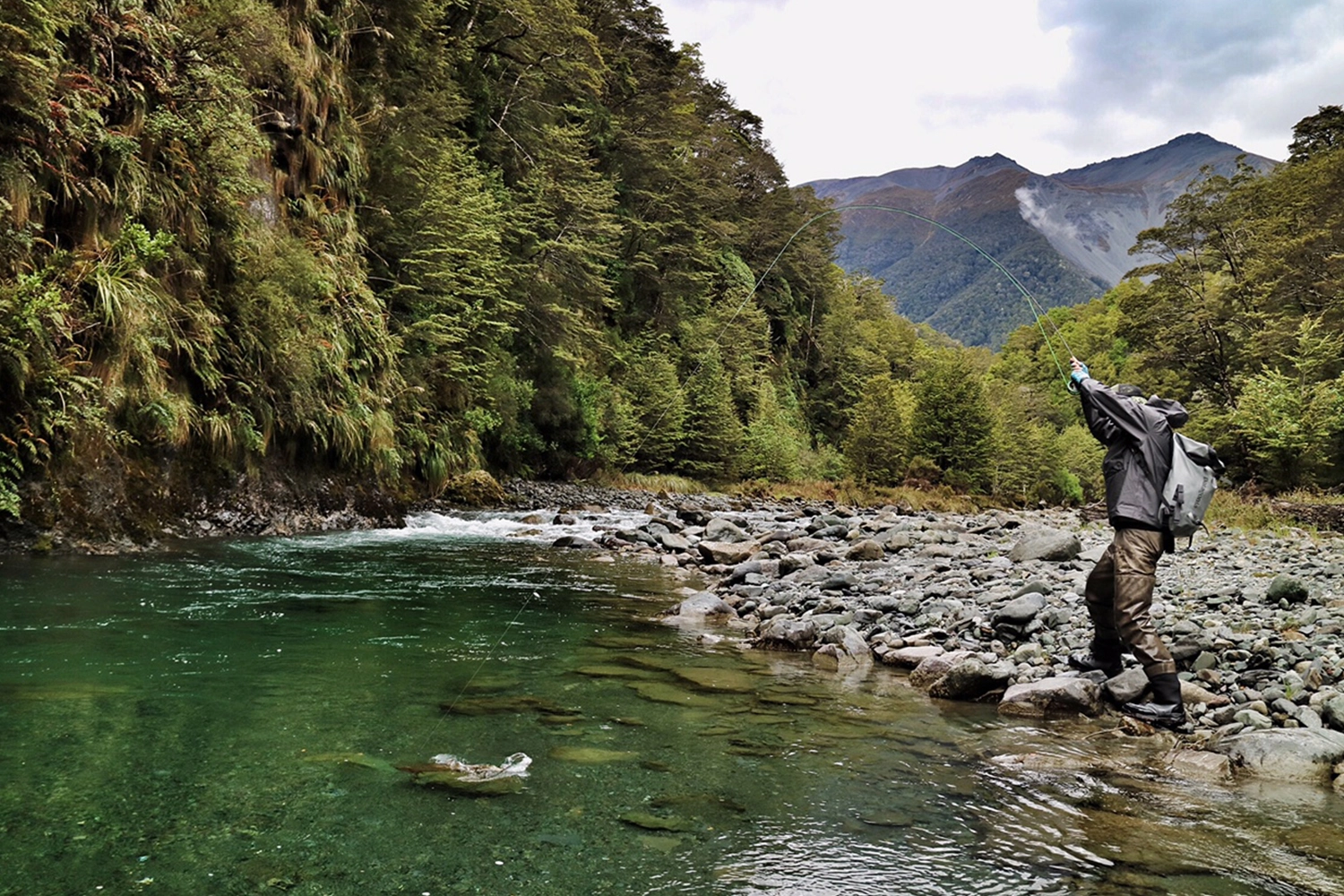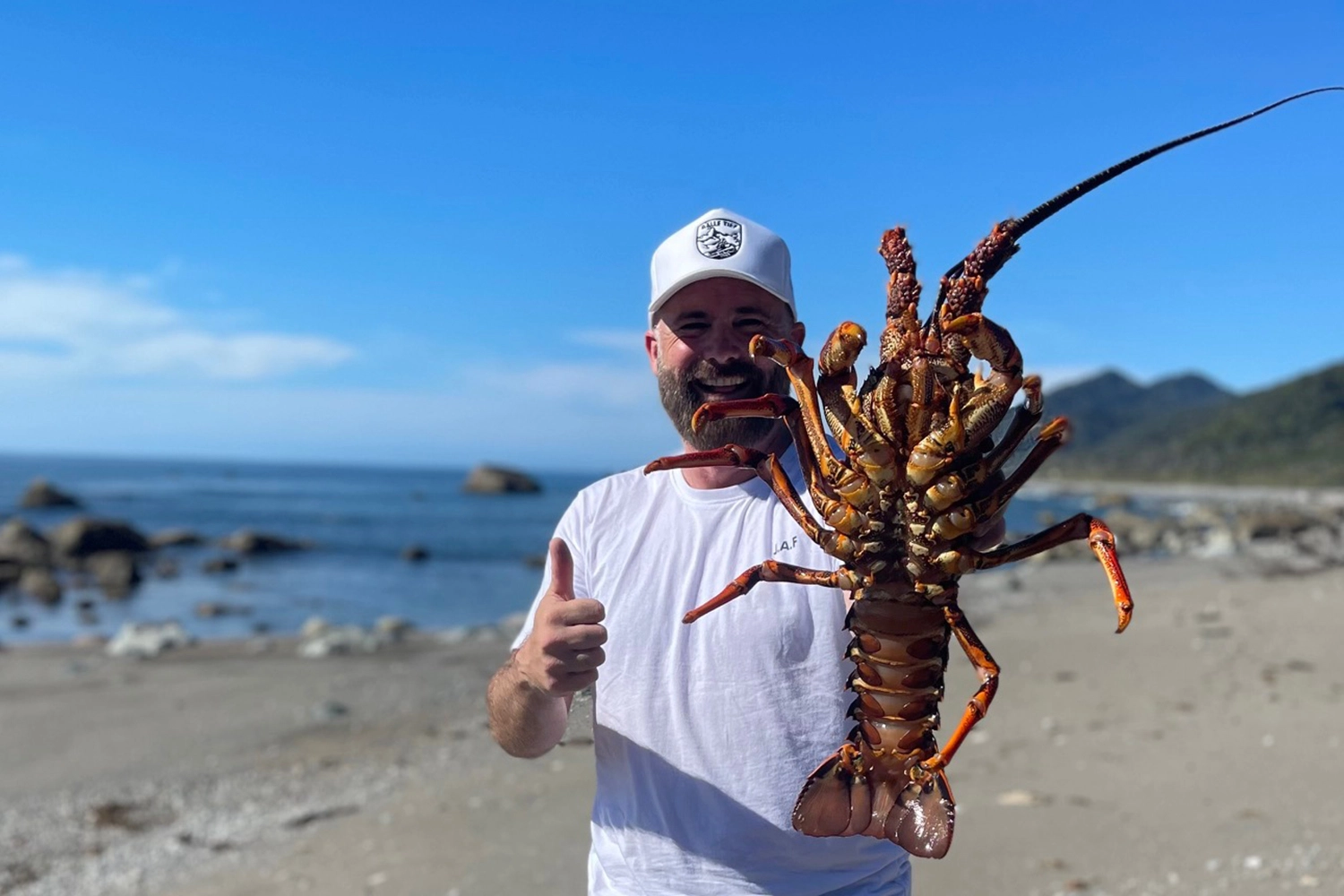 Lodge Lorien offers a range of bespoke and truly memorable guest experiences which connect to the 'true heart' of NZ, to culture & to country. We aim to provide connections to artists, chefs, winemakers, mauri custodians/elders, properties and adventures
that provide depth, insight and experience of the beauty and diversity of this unique land. Whether you're keen to take in cultural experiences, adventurous journeys or relaxing moments it would be our pleasure to assist you.
Rees Valley Station
Visit one of New Zealand's most iconic stations located at the Head of Lake Whakatipu. Departing by 4WD, in the company of a 6th generation Glenorchy local, learn about the fascinating history of this magnificent 18,000 hectare High Country sheep and cattle station and take in its spectacular natural beauty. Deep in the heart of the Valley you'll cross rivers and walk some of the Merino Trails amongst the tussocks, taking in numerous Glacial views. After a picnic lunch at the foot of Mt Earnslaw, tour the remainder of the property by chopper and take in the vast expanse of this beautiful and rugged place and its surrounds.
Multi-Sport Tour
Walk the glaciers of Mt Aspiring yourself. Explore Fiordland National Park by kayak or paddle board. Enjoy breakfast on the edge of the Matukituki River in the Southern Lakes.
Whatever the adventure, we'll take you there. Authentic experiential travel for families and small groups of individuals
in these regions is our guide's forte.
When you discover pristine wilderness environments and take part in thrilling multi-sport adventures, you create unforgettable memories. More than that, you connect intimately with your loved ones and discover new personal depths.
West Coast & Milford Sound
Take a chopper from Lodge Lorien to the rugged West Coast of New Zealand via Milford Sound. Take in the spectacular scenery before diving for crayfish (optional). Our pilot will then fly us to a glacier where we'll land and cook up and enjoy a crayfish lunch and gin & tonics chilled with several thousand-year-old glacial ice.
4hr Southern Alps Heli-tour
Stroll on a deserted beach, soar amongst mountains, and dine at an alpine lake suspended above Fiordland. Learn of the age old glaciers and prehistoric rainforest in a habitat seldom frequented by man. This relaxed and interpretive expedition distils the essence of New Zealand's most dramatic scenery. This amazing 4 hour heli-tour will pick you up from Lodge Lorien and includes four landings, each at diverse and pristine locations where you can sip the pure waters of an alpine lake; take in the majestic Milford Sound; stroll along uninhabited wild yet beautiful west coast beaches, see the blue ice on glaciers high in the Alps and the fiords coastal rainforests.
High Country Horse Riding
All day ride surrounded by spectacular mountains crossing the alluvial Rees river with a High Country Lunch included.
With over 100,000 acres of pristine back-country on our doorstep, a great way to experience it is on horseback. Cross glacier fed rivers, climb the side of a mountain range and explore trails through ancient beech forest. Spend 5-6 hours in the saddle taking in some of the most spectacular scenery this region has to offer.
Heliskiing
Spend an awe-inspiring day on some of the highest peaks in the region skiing untouched powder. Helicopter transfers from Lodge Lorien, several hours of amazing powder skiing on your own private runs and a gourmet lunch on the mountain of this private New Zealand Station property before another stunning flight to a new mountain and more fresh runs to finish the day.
Heli 'Fresh-Salt-Snow' Experience
Pickup by helicopter from Lodge Lorien. Start the day with a Heli Fly Fishing (fresh water) experience and Fly Fish a remote, pristine, alpine stream all while enjoying some local smoked trout. Then it's off to a secluded west coast beach for lunch to enjoy some freshly cooked local crayfish. After lunch you'll fly to a mountain top for a snow landing to taste some local wines and whiskeys overlooking some breathtaking glacial and waterfall views.
Degustation Dinner
A private chef will come to the Lodge to prepare and cook a 6 course degustation menu for you and your guests featuring exquisite local produce and wines.
Island Safari Kayaking
The Islands on Lake Whakatipu have played a significant part in this area's diverse history. They are now an important natural reserve surrounded by the breathtaking mountainous backdrop of the Southern Alps. This safari launches from the shores near Glenorchy. A short paddle across the Lake Whakatipu will take you to a secluded beach on either Pigeon or Pig Island. Explore the islands, and enjoy a picnic lunch before paddling back to shore.
Wilderness Jet Experience
The ultimate Wilderness Jet boat adventure takes you on an unforgettable journey along the braided, glacier-fed Dart River. Experience the unique combination of breath-taking scenery and an exhilarating ride deep into Mount Aspiring National Park, a UNESCO World Heritage Area.
With unrivalled National Park access, covering up to 90km of river, this relaxed pace tour provides plenty of time to connect with the area and take in the scenery. Guides will share stories of the area's rich history, the Greenstone trail and renowned Māori legends
Doubtful Sound
Discover the breath-taking, pristine wilderness scenery of Doubtful Sound, deep in the heart of Fiordland National Park.
Doubtful Sound is an unspoilt and remote wilderness. One minute clear, blue and sun-drenched, the next mysterious and mist shrouded. Cruise across beautiful Lake Manapouri and drive or fly over Wilmot Pass to Deep Cove where you will board the vessel for a three hour cruise taking in the dramatic scenery of Doubtful Sound. Nature guides will point out the highlights and wildlife sightings are common (dolphins, seals, penguins), experience the 'Sound of Silence'.
Helicopter transfers included.
Private Wine Tour
Take a private tour of a selection of some of the most premium vineyards in Central Otago. Walk through the vineyards; enjoy private barrel & vertical tastings as well as a delicious vineyard lunch.