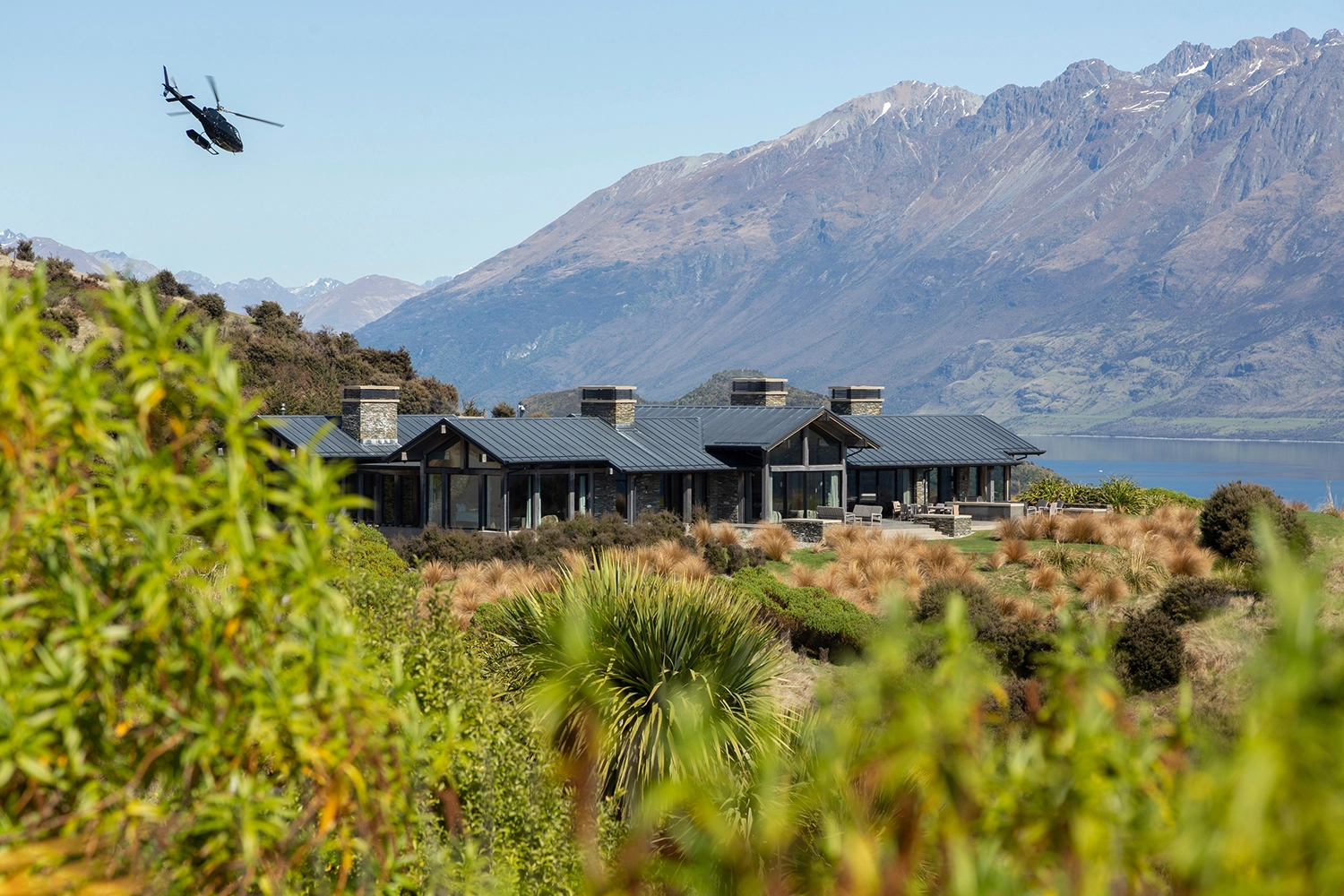 one of the most
exceptional exclusive-use
luxury residences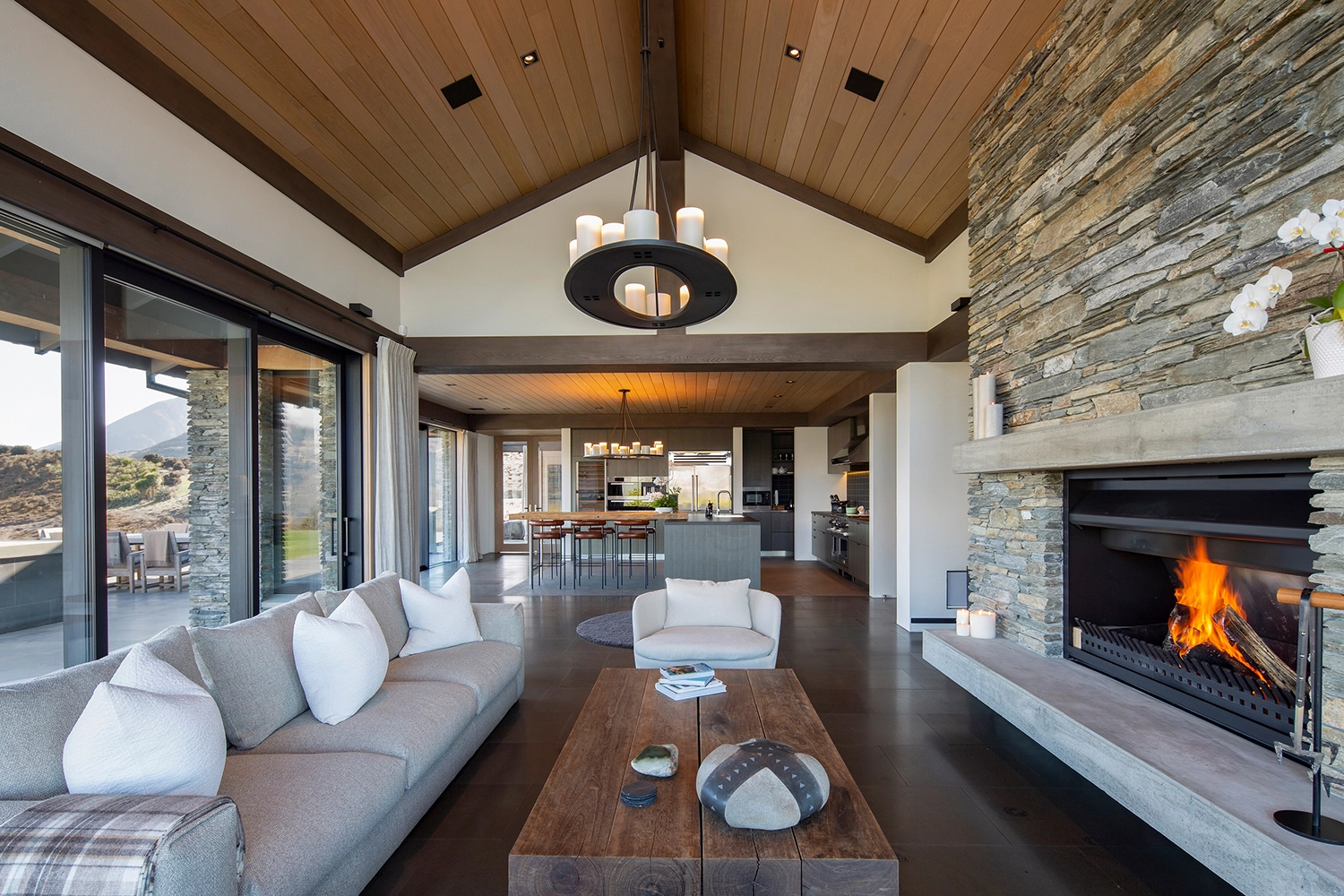 one of the most
exceptional exclusive-use
luxury residences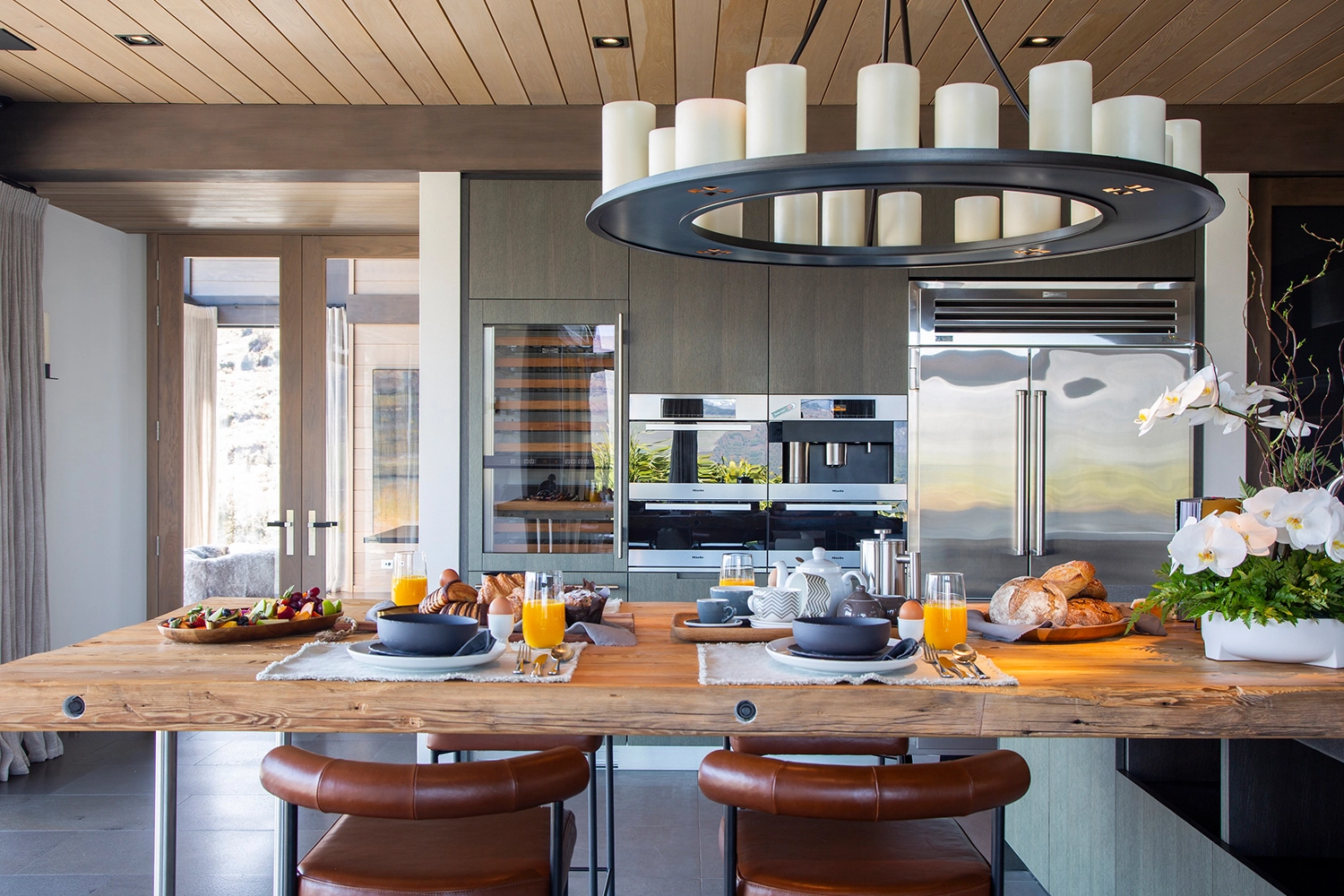 one of the most
exceptional exclusive-use
luxury residences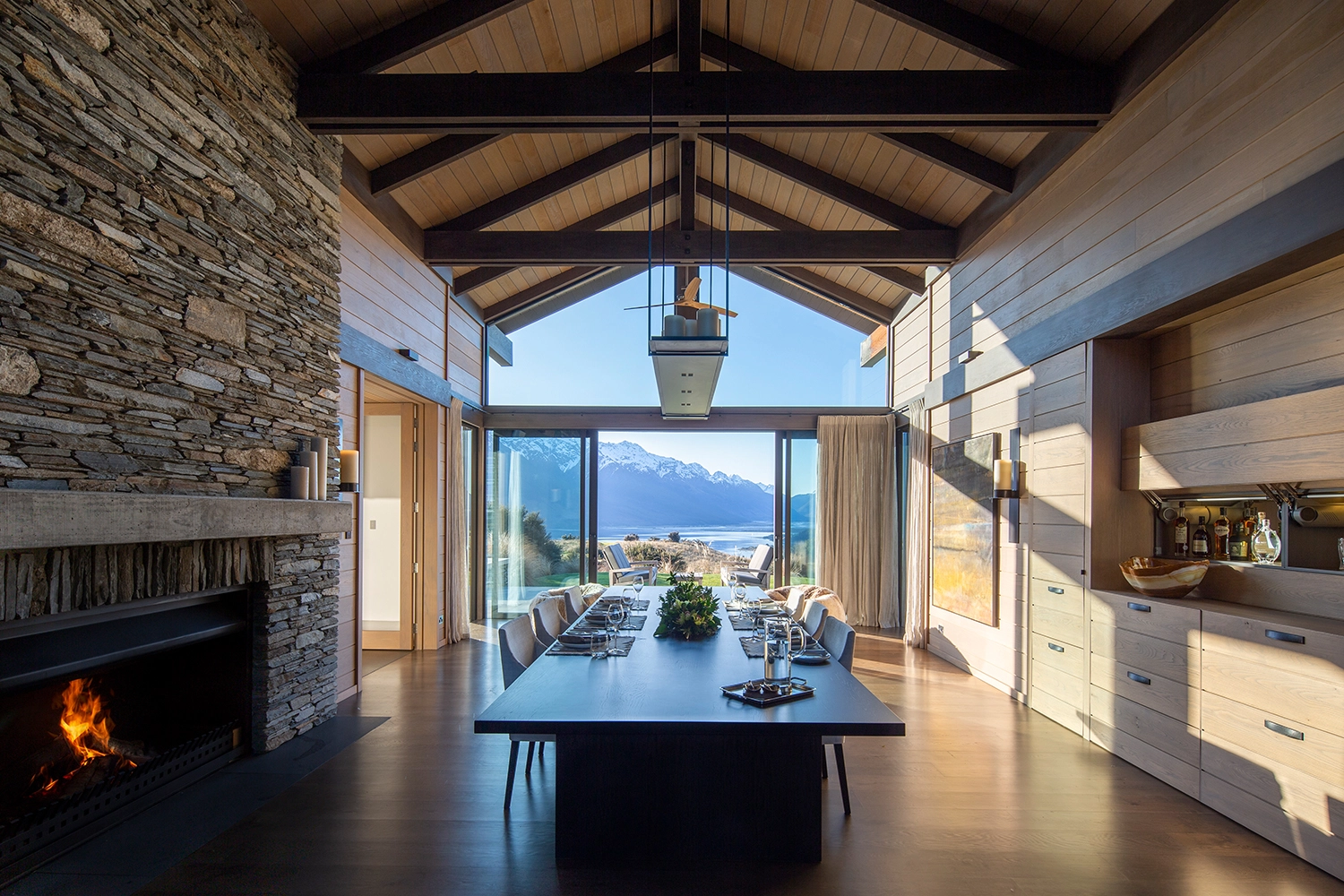 one of the most
exceptional exclusive-use
luxury residences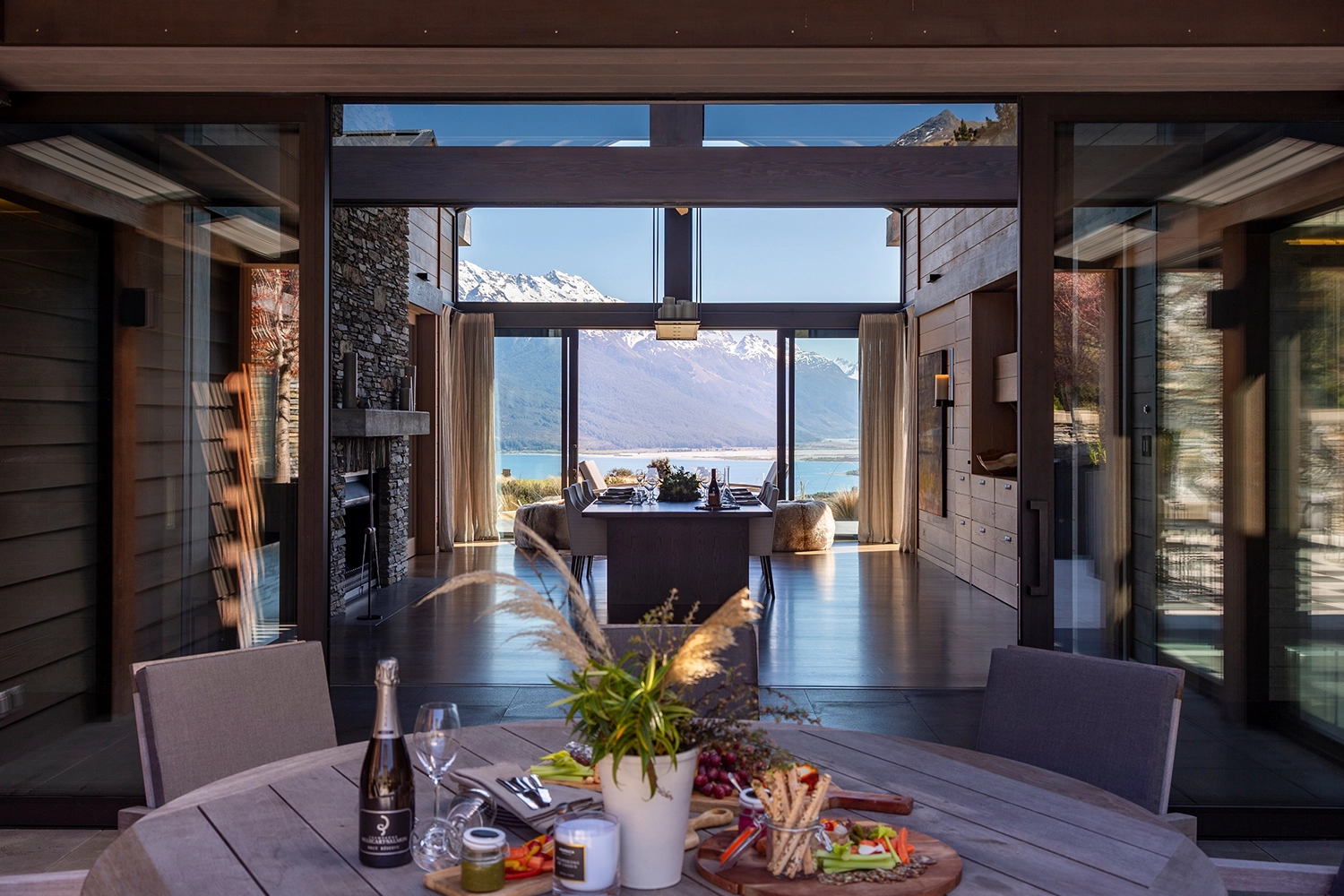 one of the most
exceptional exclusive-use
luxury residences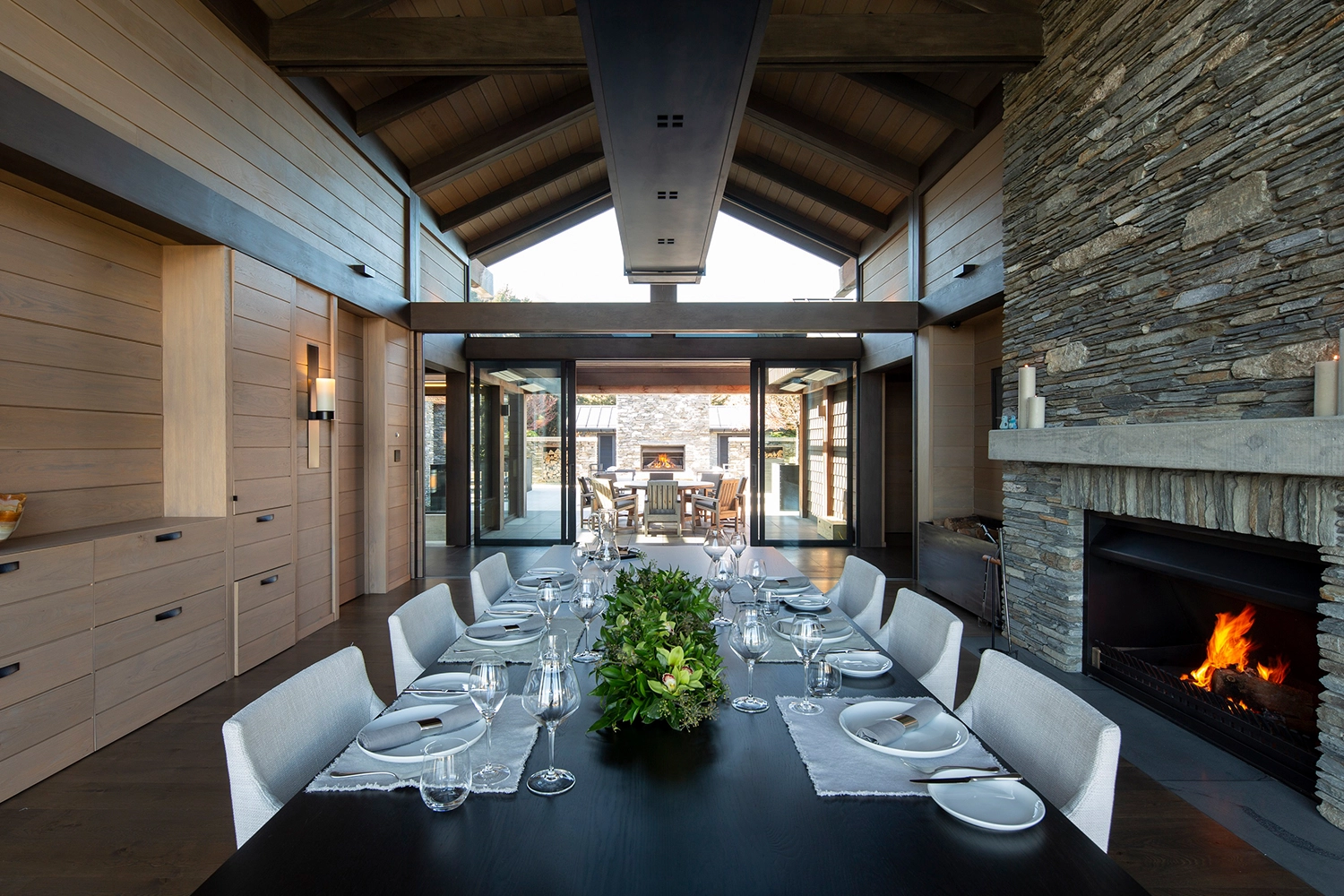 one of the most
exceptional exclusive-use
luxury residences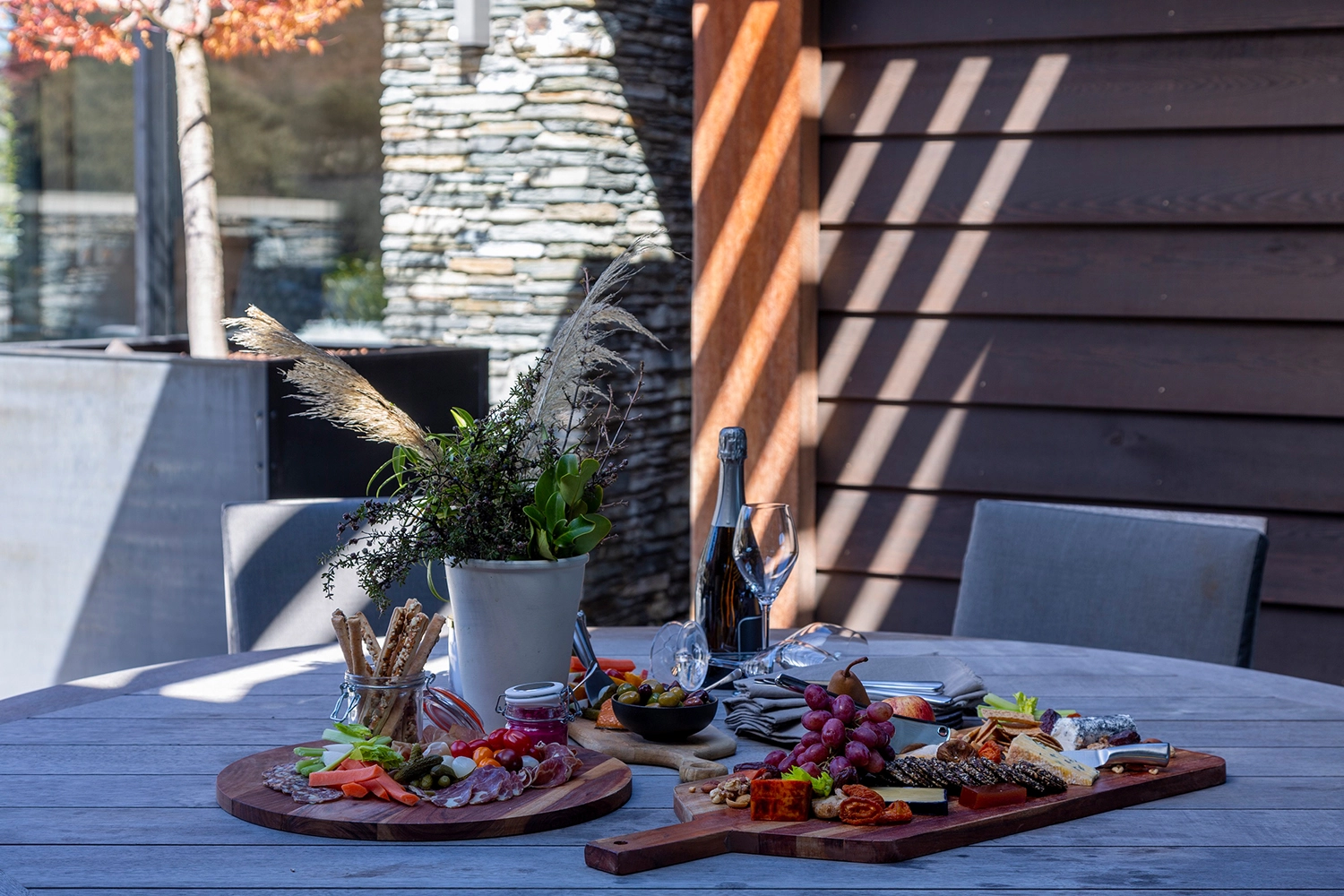 one of the most
exceptional exclusive-use
luxury residences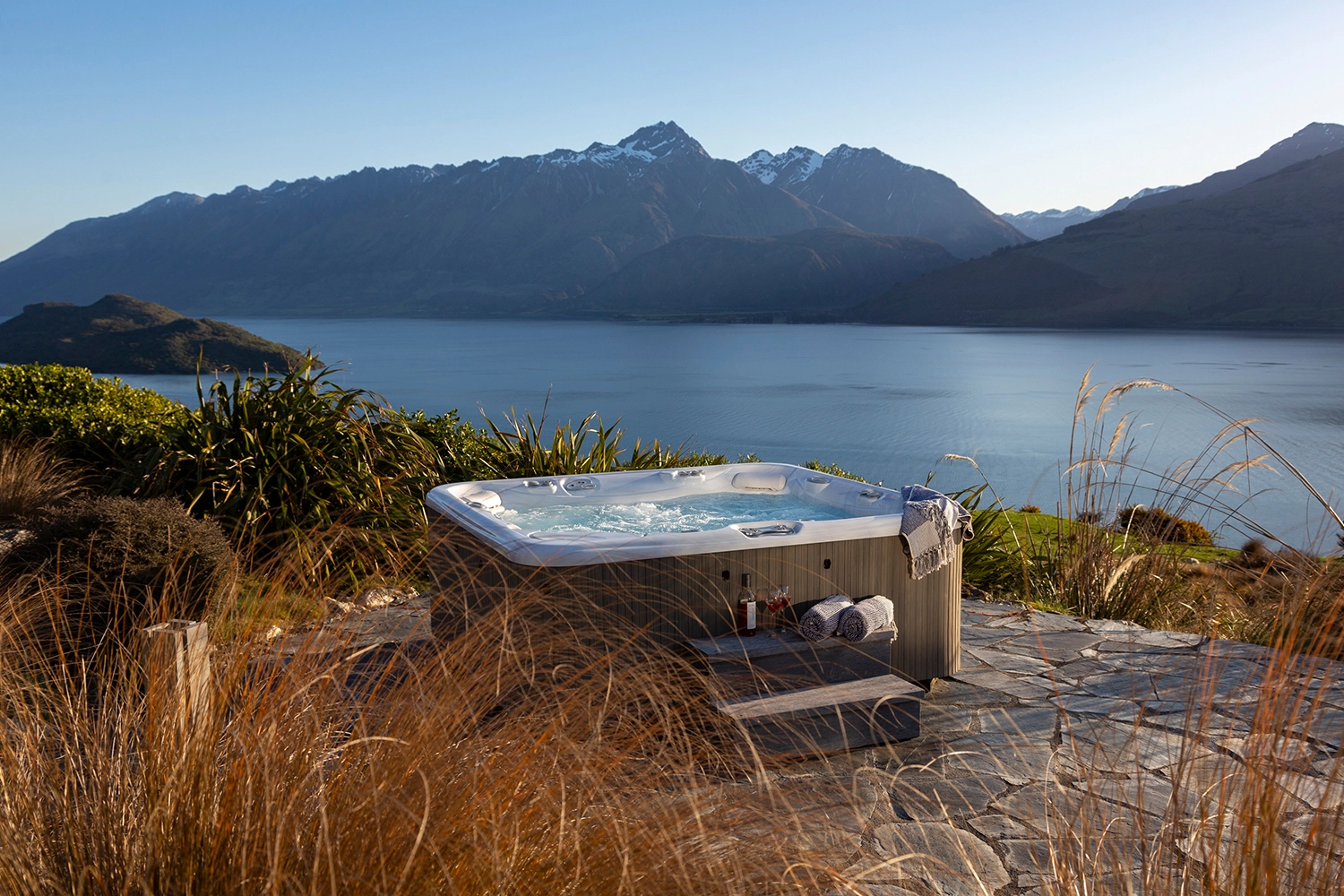 one of the most
exceptional exclusive-use
luxury residences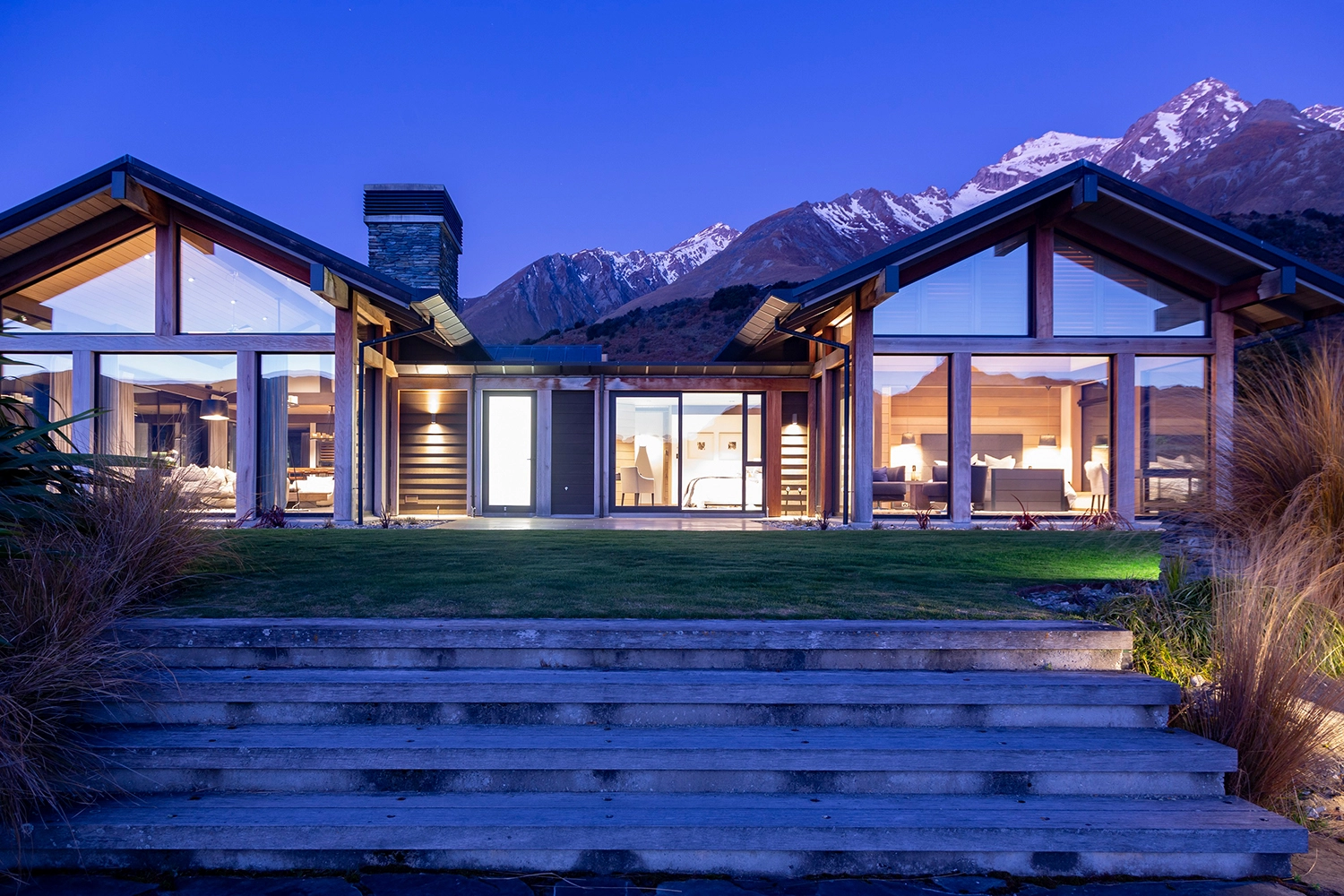 one of the most
exceptional exclusive-use
luxury residences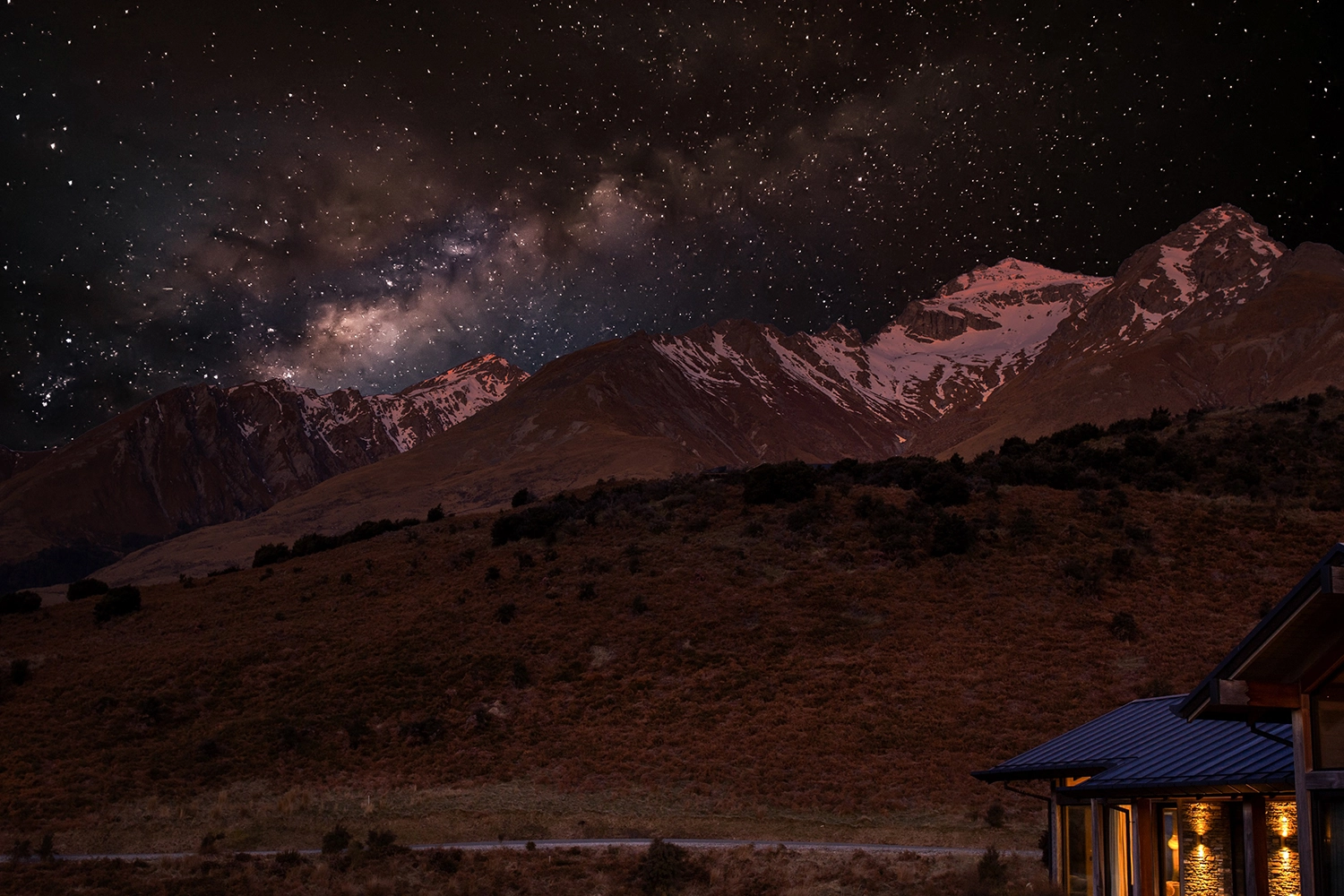 one of the most
exceptional exclusive-use
luxury residences
Stay in one of the most exceptional exclusive-use luxury residences, set in the heart of New Zealand's South Island
Lodge Lorien encompasses 1100sqm of understated elegance. Local 'schist' stone, quarried from the property, adorns the exterior and frames the fireplaces, whilst zinc roofing and expressed hardwoods add to the home's 'lodge' appeal.

Spacious living and relaxation areas, cosy corners, spacious yet luxuriously intimate bedrooms and beautifully appointed bathrooms create a truly special 'home away from home'.
Presented over two luxurious levels, Lodge Lorien takes in some of the most spectacular views of Lake Whakatipu and surrounding mountains.

A gated security entrance leads to the home. The large central lounge room and a formal dining room both feature open fireplaces whilst the fully equipped entertainer's kitchen boasts a beautiful timber breakfast bar ideal for informal meals.

The four large guest suites each have their own walk-in robes and en-suite bathrooms (the guest bathrooms all feature heated floors and towel rails); whilst the spacious master suite adjoins a private den with a gas open fireplace and sitting area.
There is also an office and a gymnasium on this level. Downstairs there is a games room with a billiard table and a bar; a cinema room; wine room; steam room, large laundry and a 5 car garage.
Outside there are several outdoor entertaining spaces including a central courtyard with an open fireplace; a large terrace with built-in BBQ facilities and a hot tub overlooking the surrounding Mountains and Lake Whakatipu.
The property also features its own private helipad.
Champagne on arrival, luxurious linen, beautiful bathroom products, fresh flowers, breakfast supplies and pantry basics as well as daily housekeeping all complete the offering.
The Ari is a Master suite of magnificent proportions. So named for the dramatic views to 'Ari'/Mount Alfred, to the North. Ari is a distinctive wedge shaped mountain formed by glaciers during the last ice-age. Ari adjoins a den with an open fireplace and features a large walk-in robe, and a stunning bathroom including double vanities, large soaker bath and shower.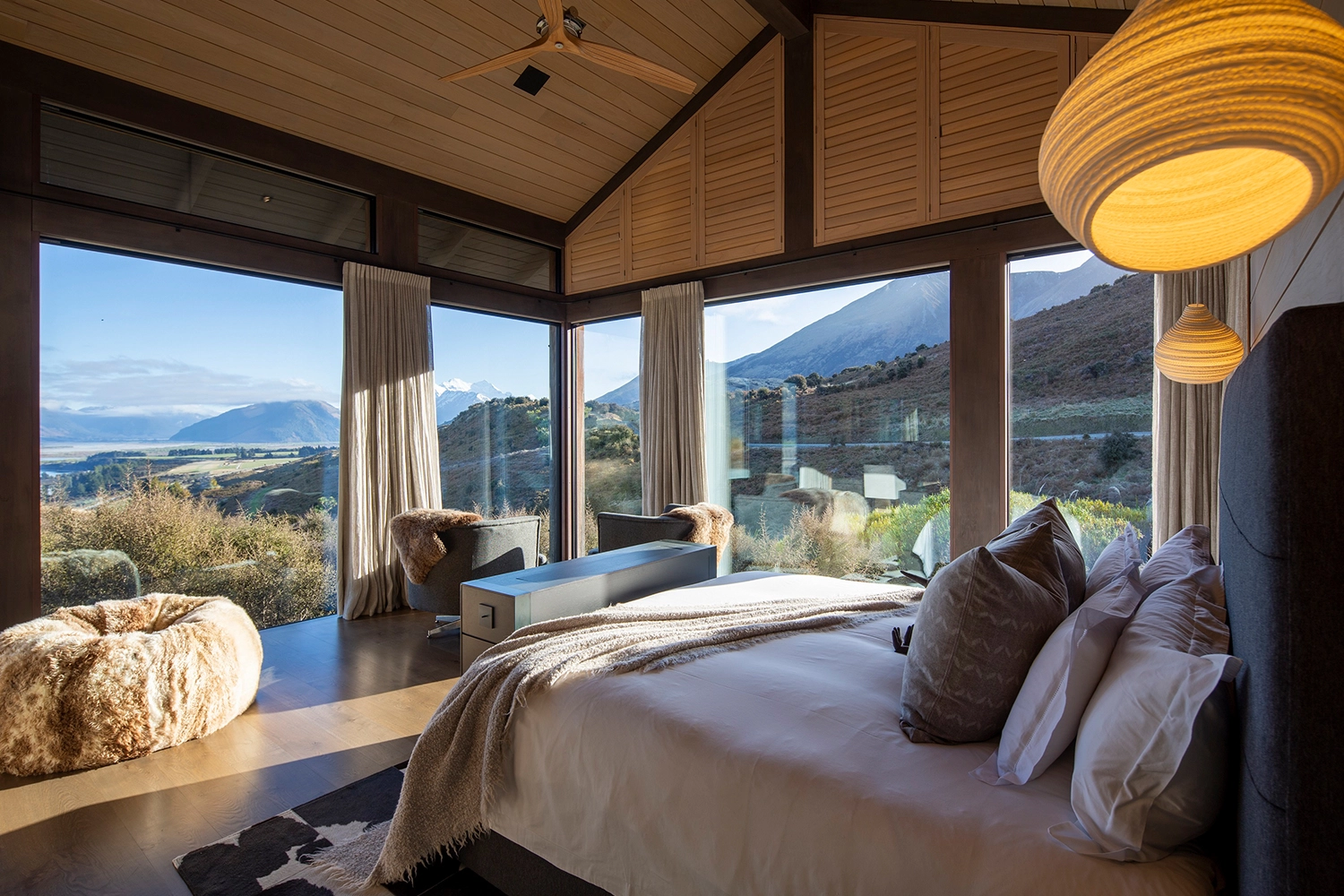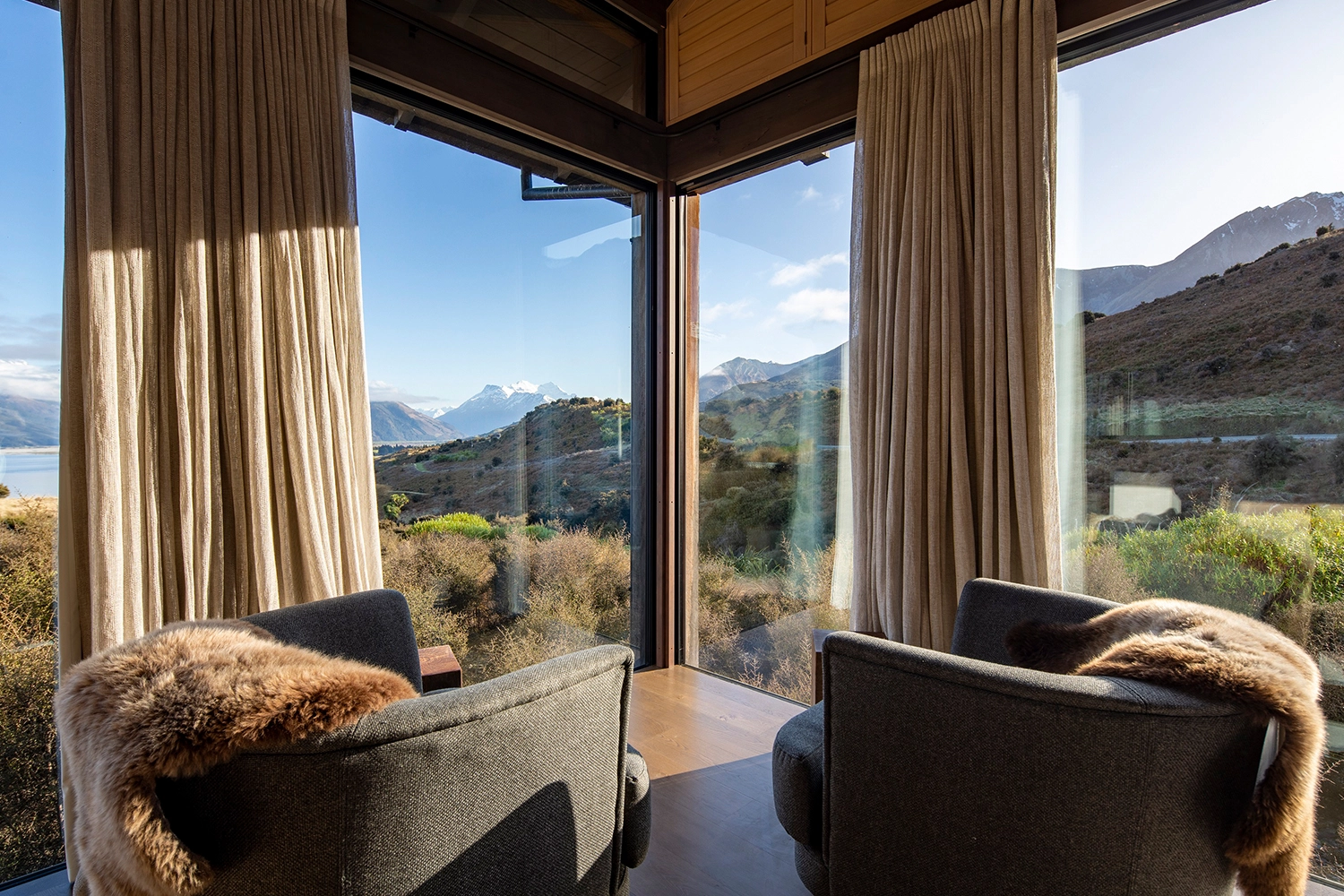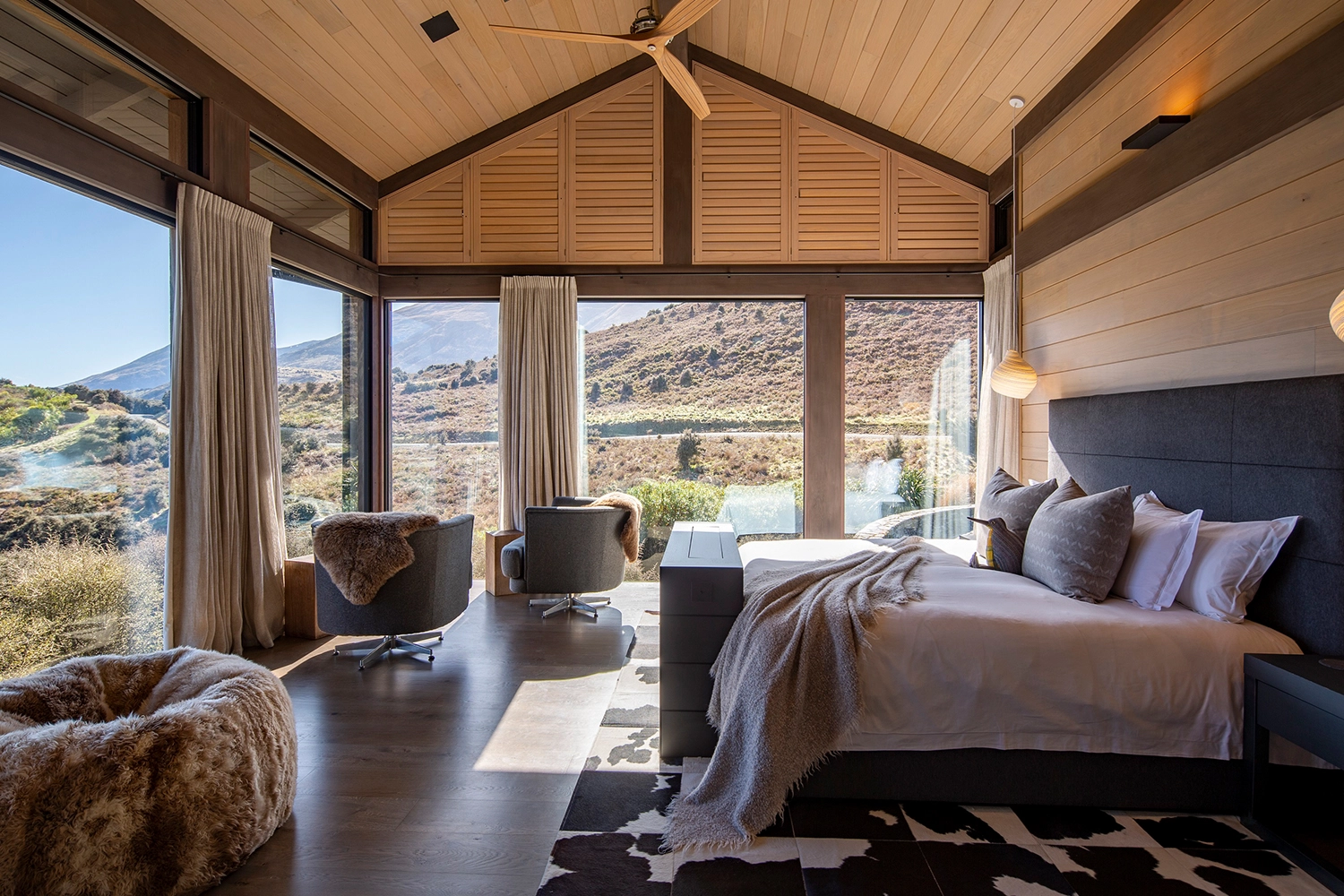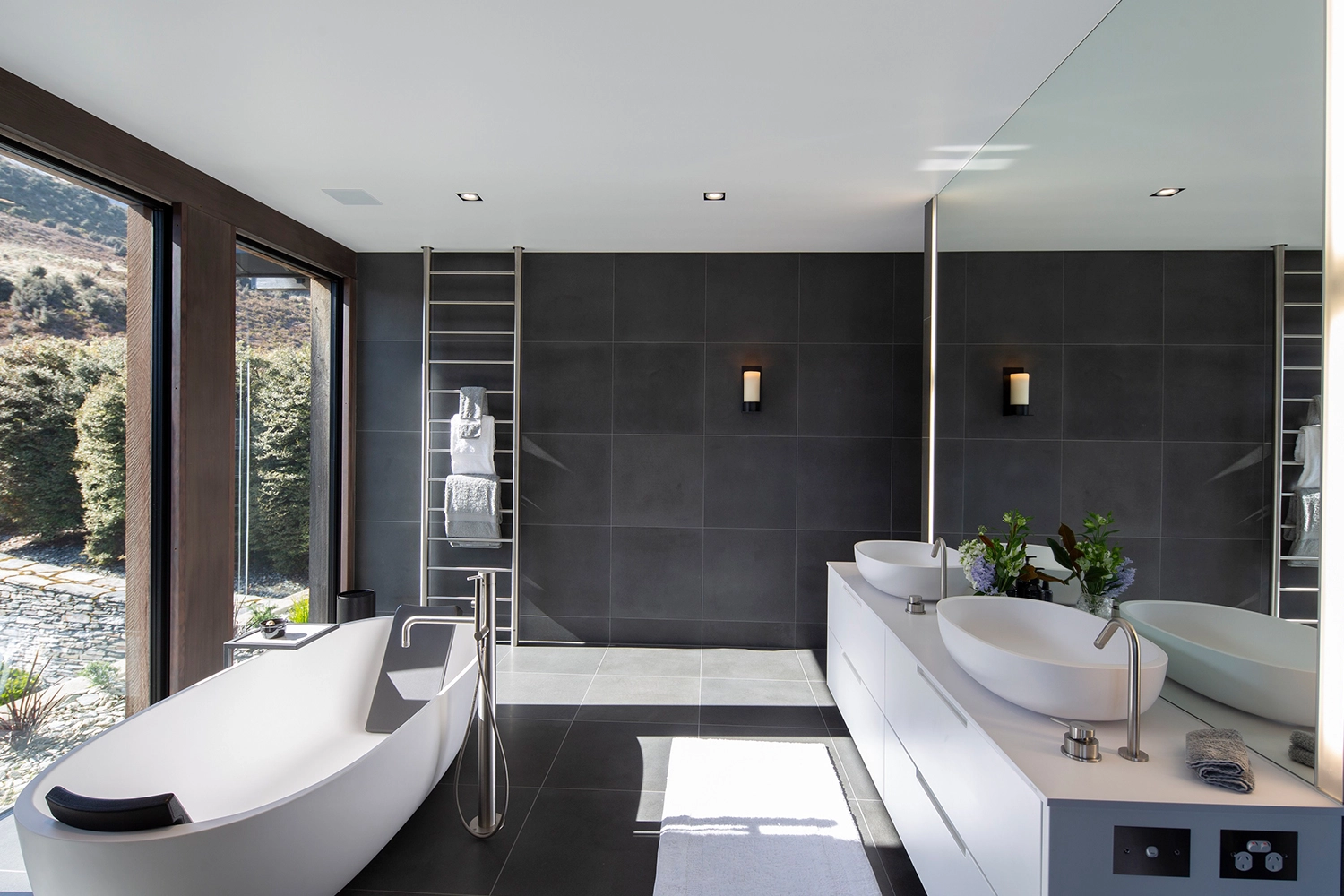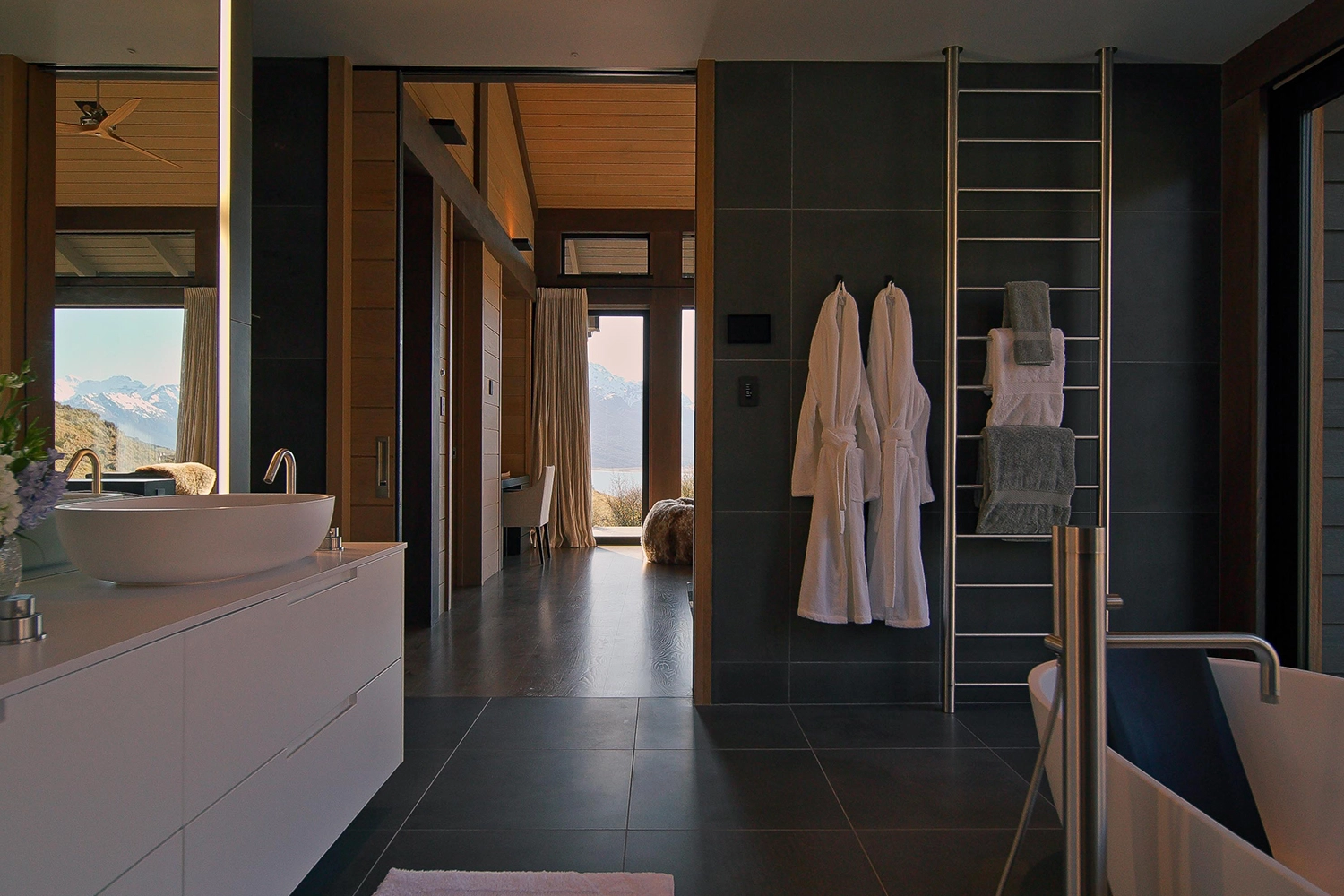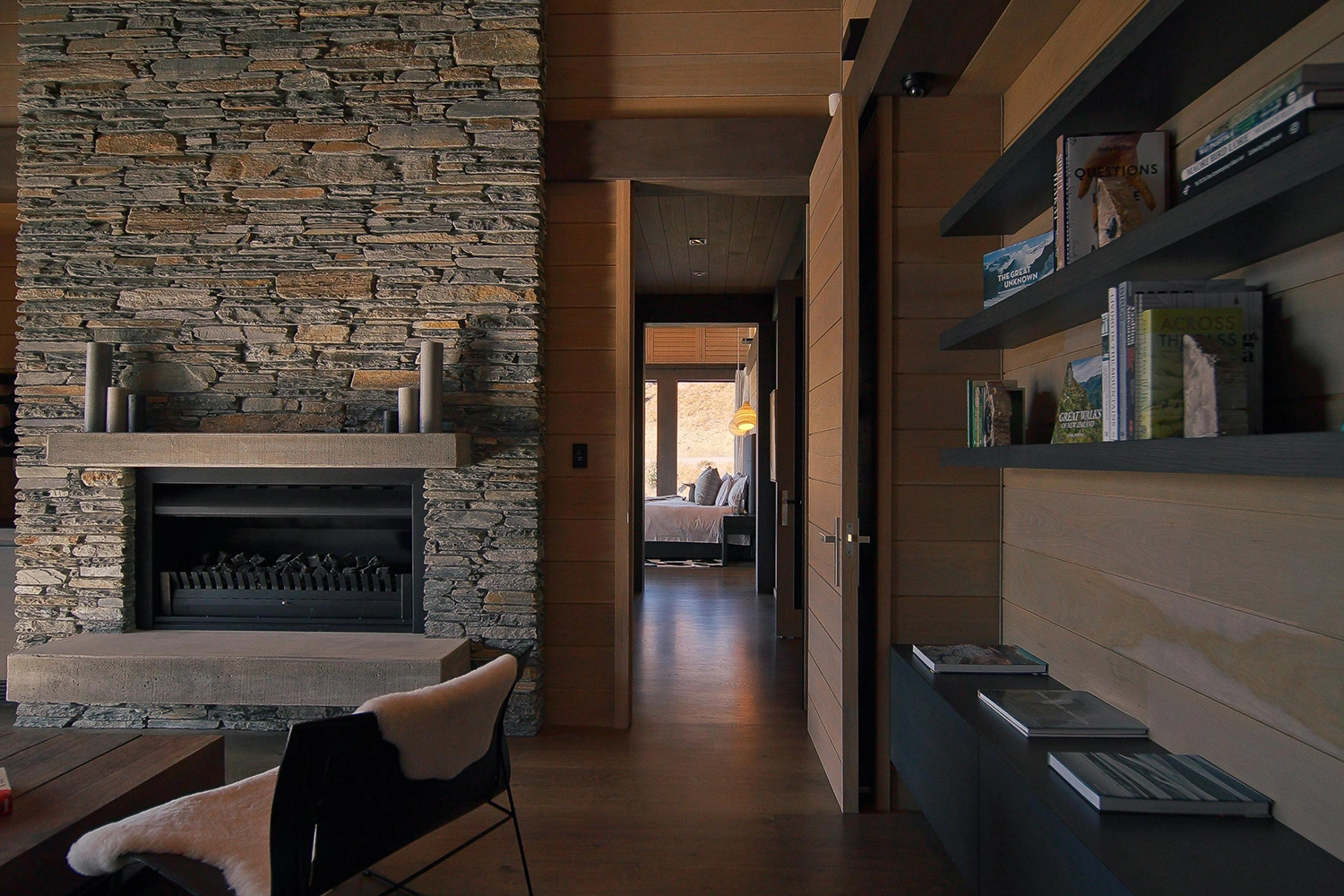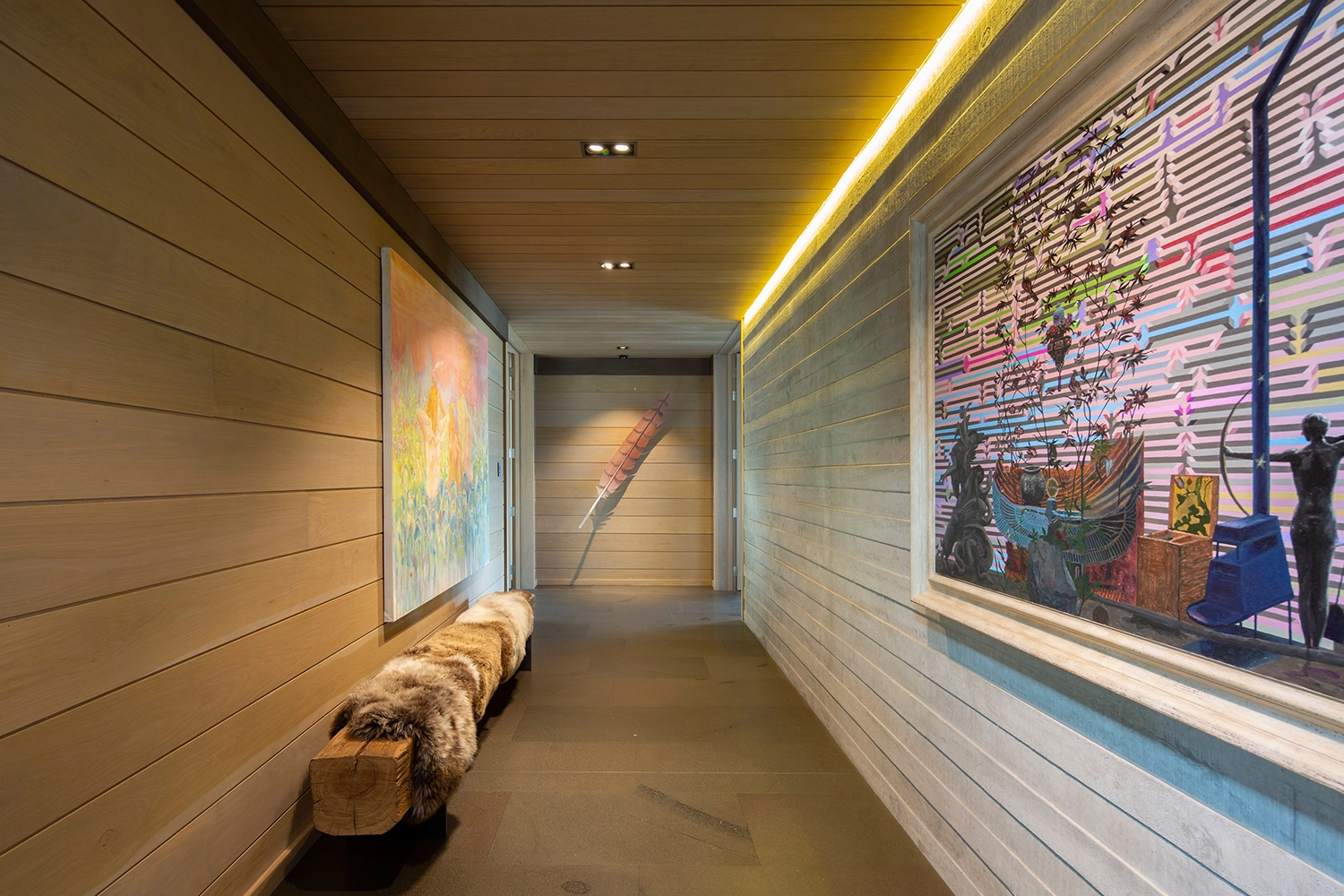 This stunning room takes in unbelievable views across Lake whakatipu to the Humboldts and Thompson Mountains - some of the most iconic in the region. It includes a large King Bed, a sitting area, walk-in robe and a stunning bathroom complete with soaker tub, separate shower and double vanity.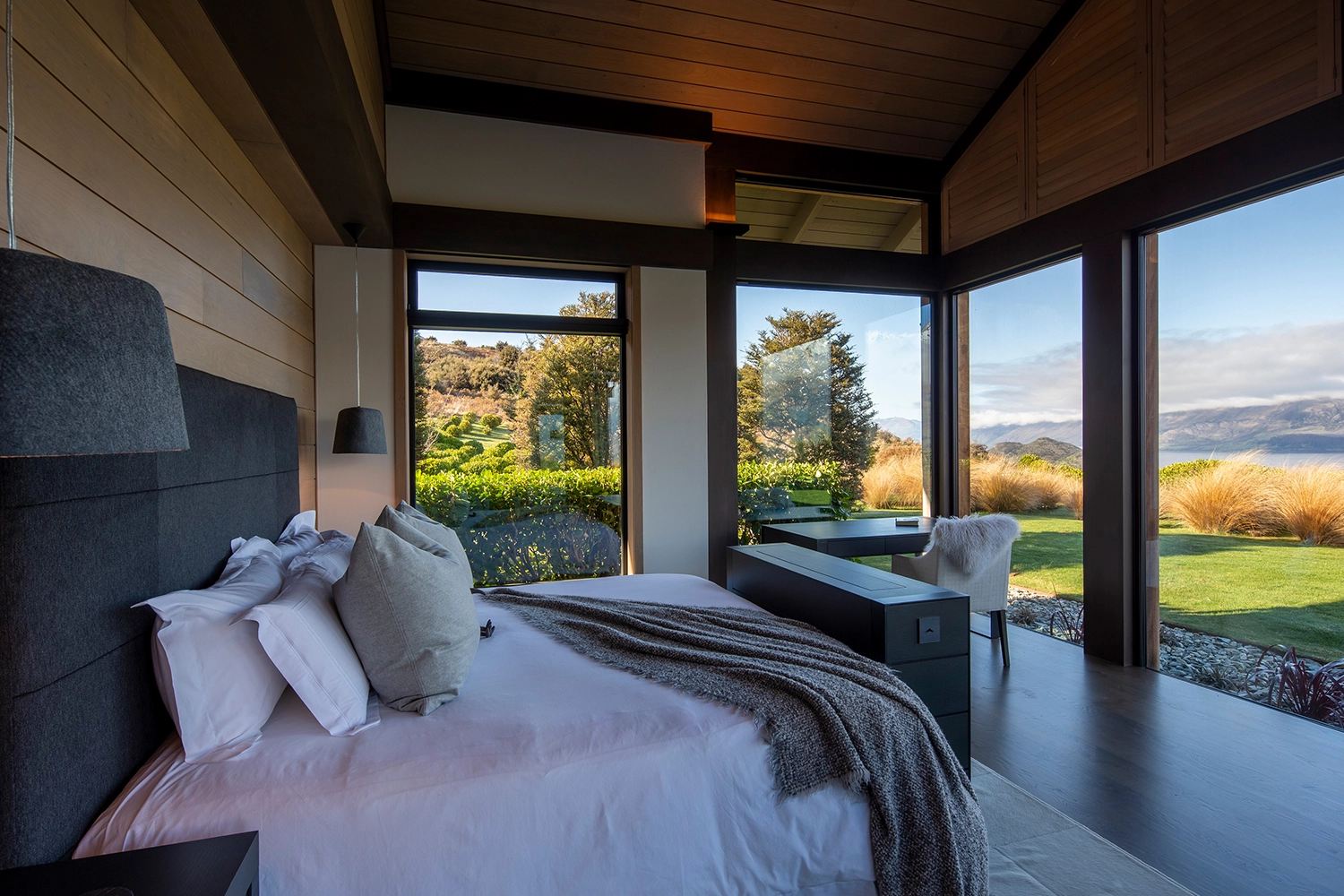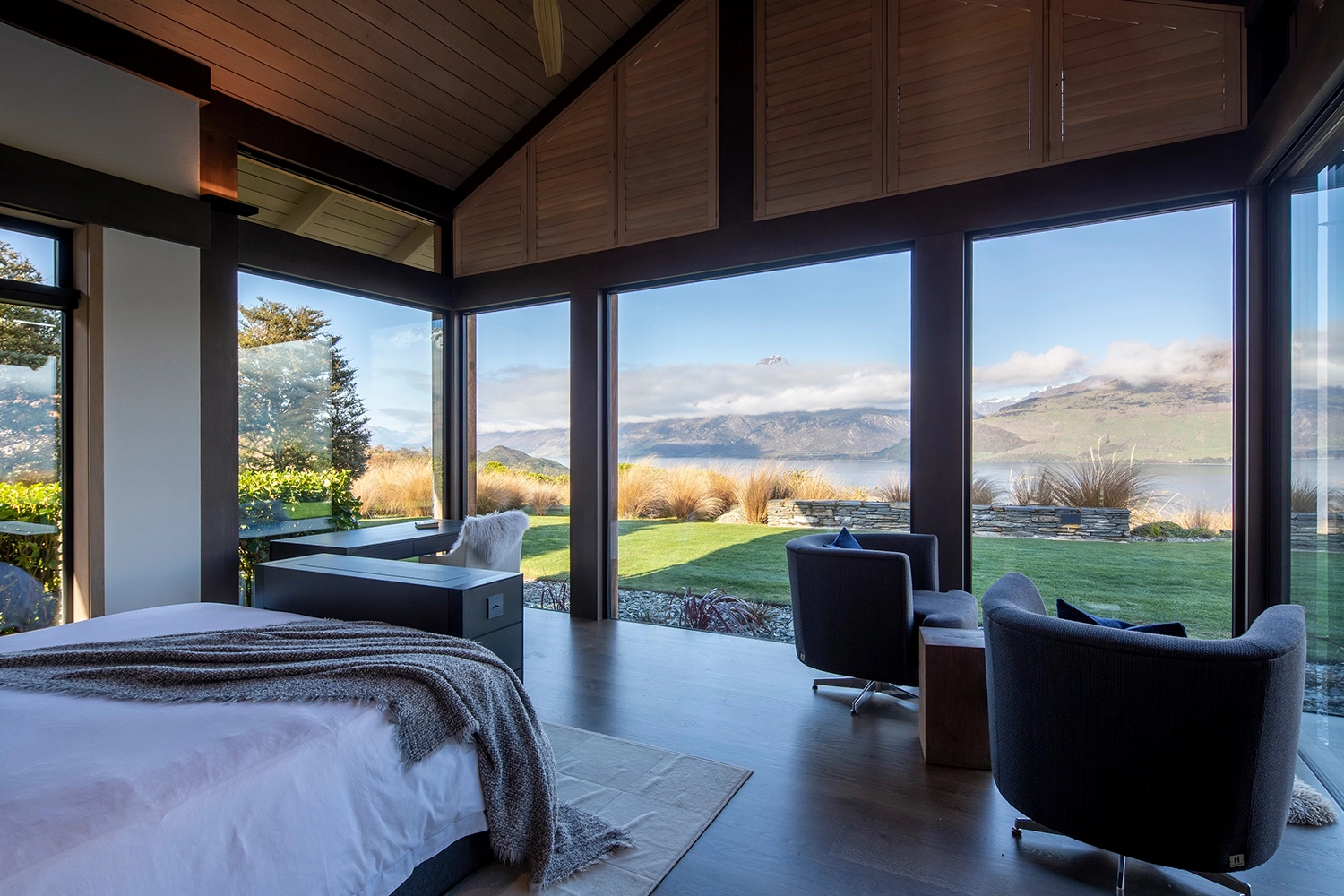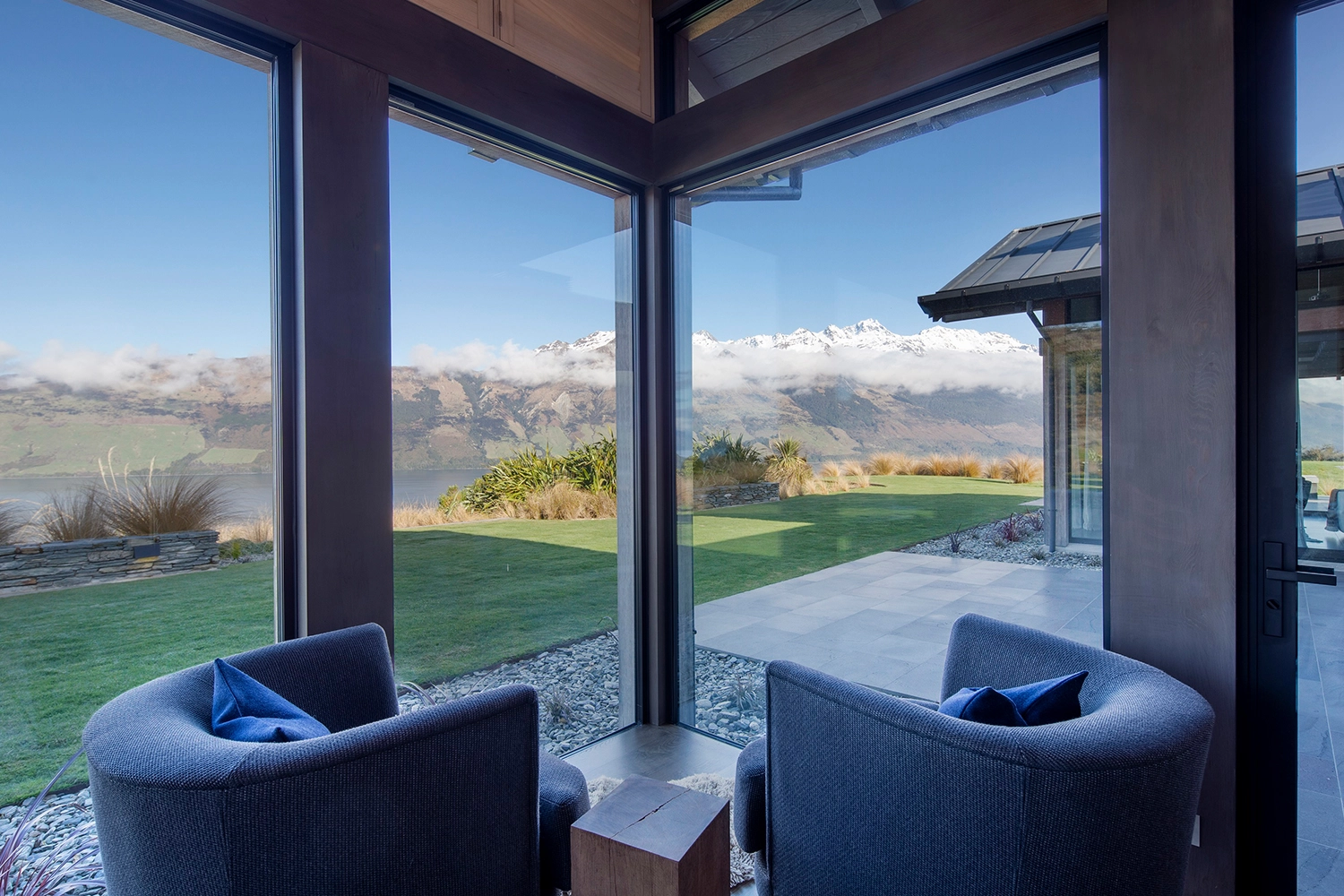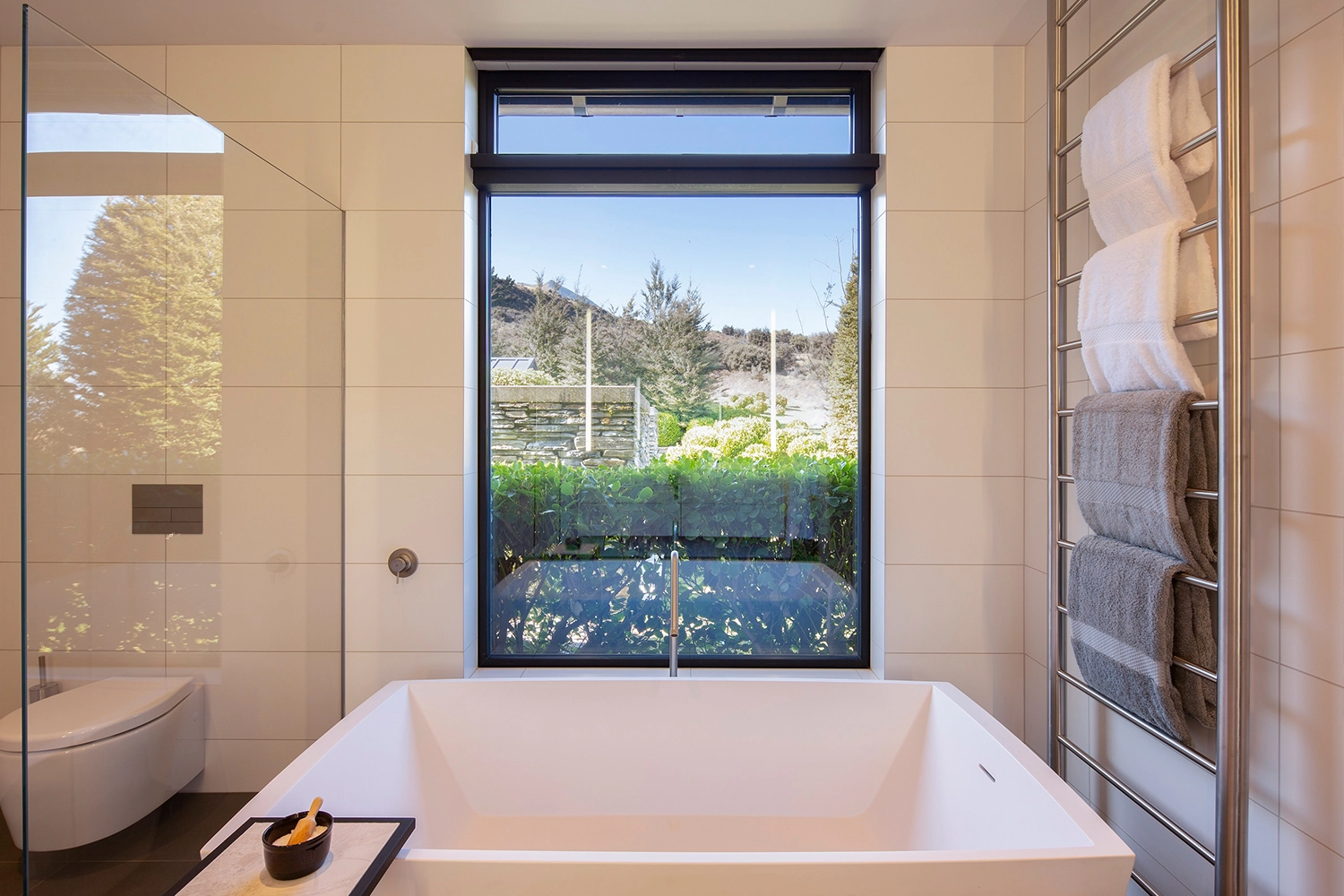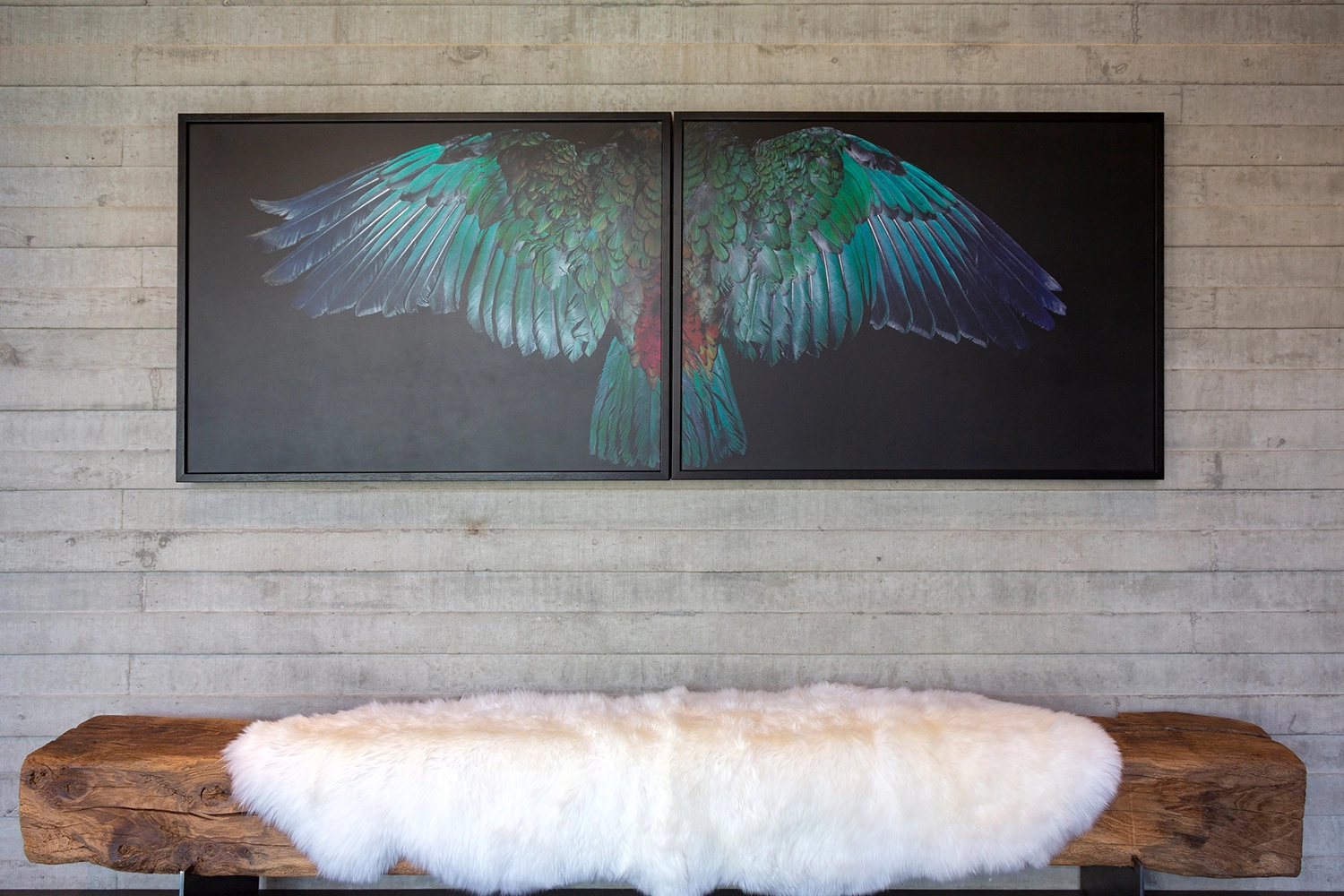 The Greenstone has two King single beds which can also be converted to a large King-sized bed. It is named after the Greenstone Valley which can be seen from the room across Lake whakatipu. It is a U-shaped valley carved out by one arm of the tremendous Hollyford Glacier. The bathroom has a beautiful bath overlooking Round Peak and the Thomson Mountains and a large separate shower and double vanity.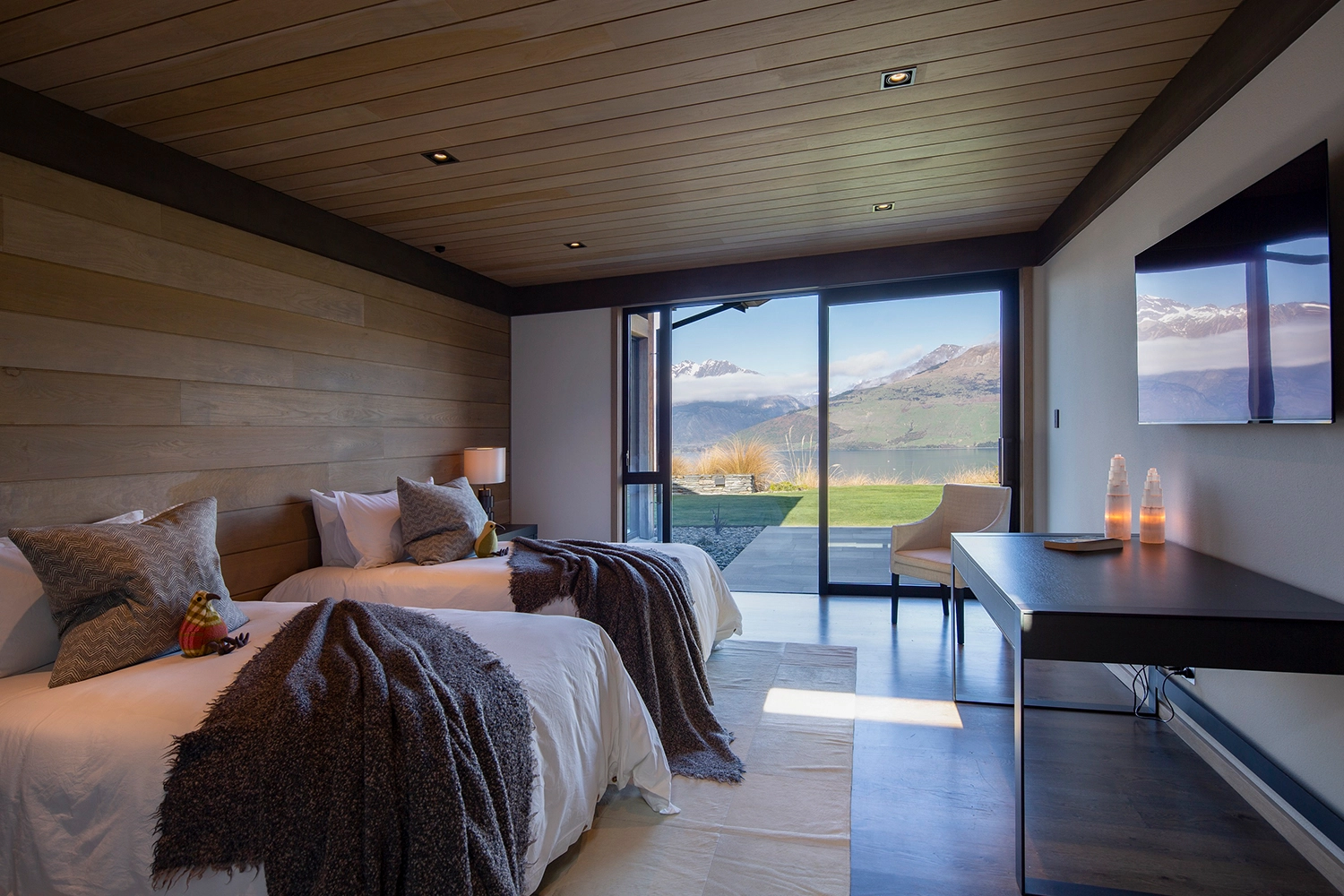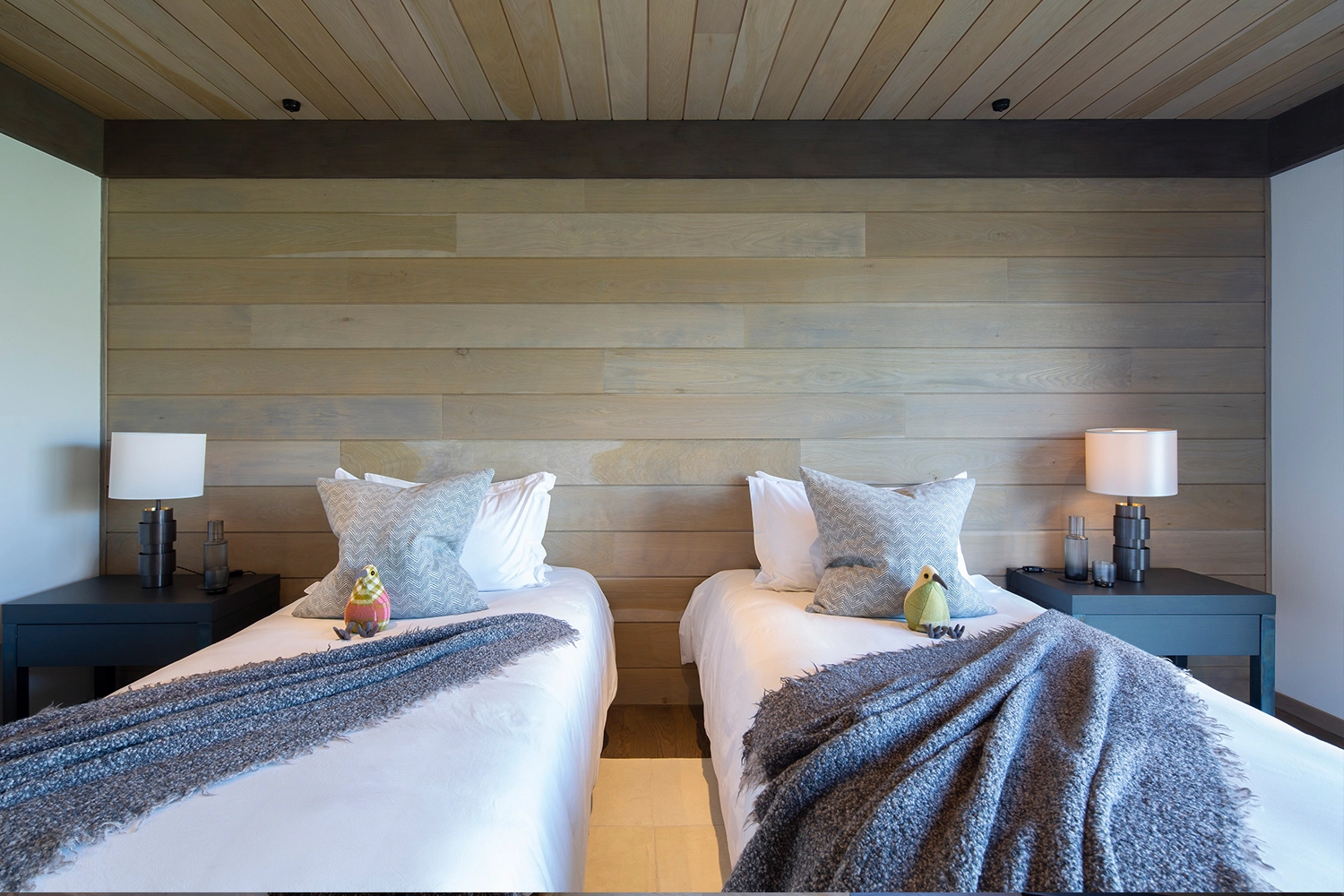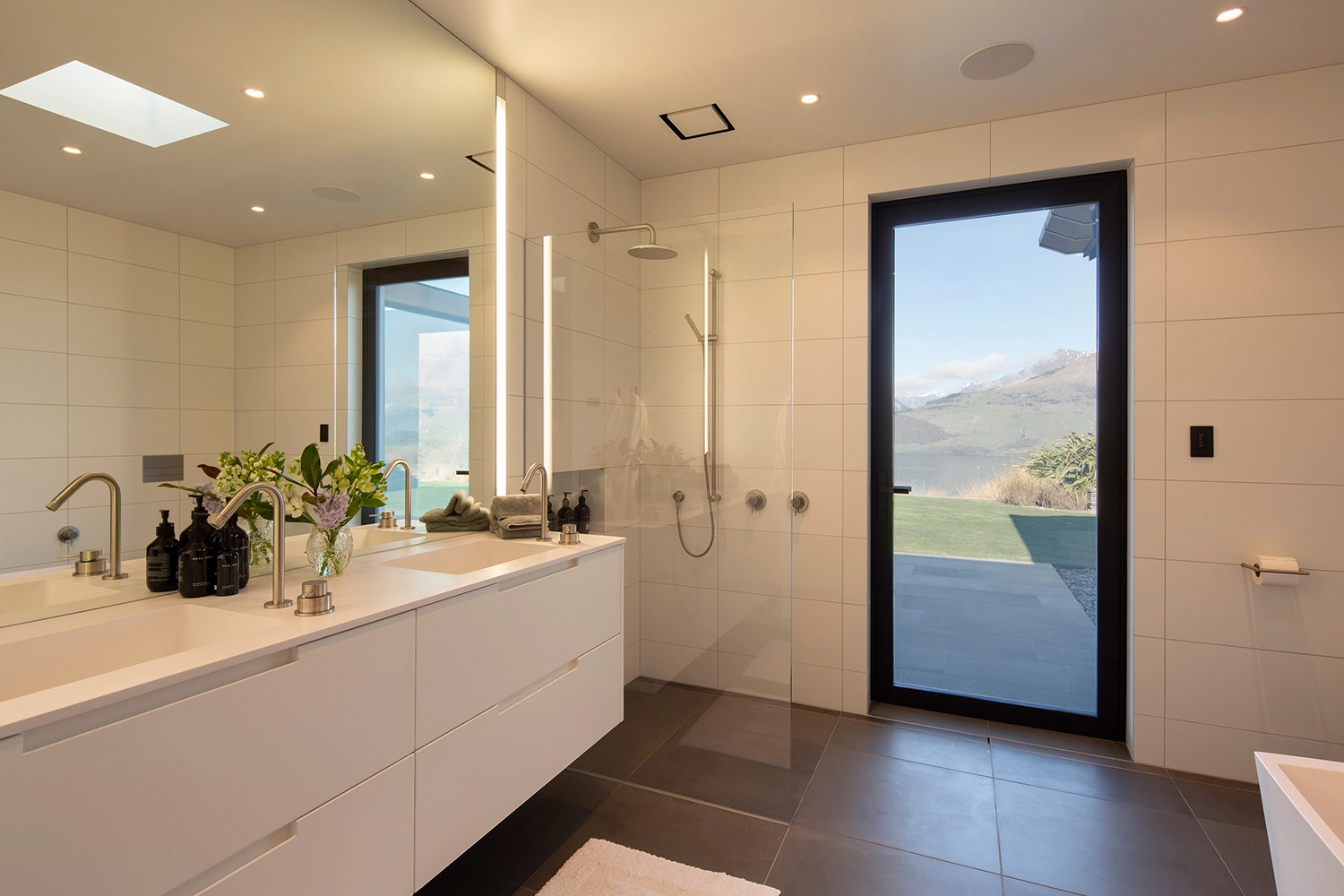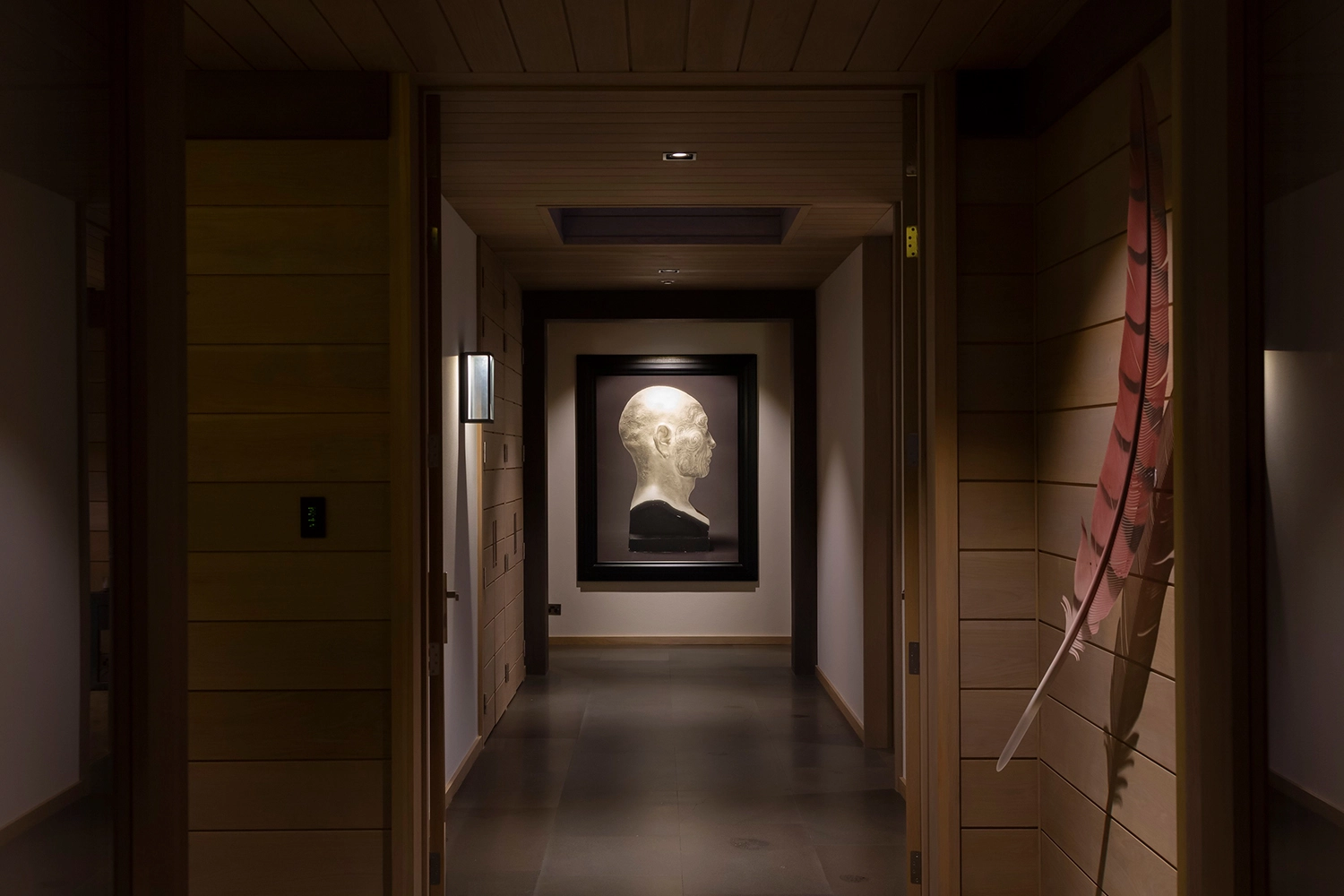 Named after Mt Larkins, this dramatic 2300m high peak frames the view to the East of Lodge Lorien and can be seen from this bedroom which also opens onto the courtyard with its open fireplace and outdoor chess square. It includes a large King sized bed, sitting area, walk-in robe and ensuite bathroom with shower and vanity.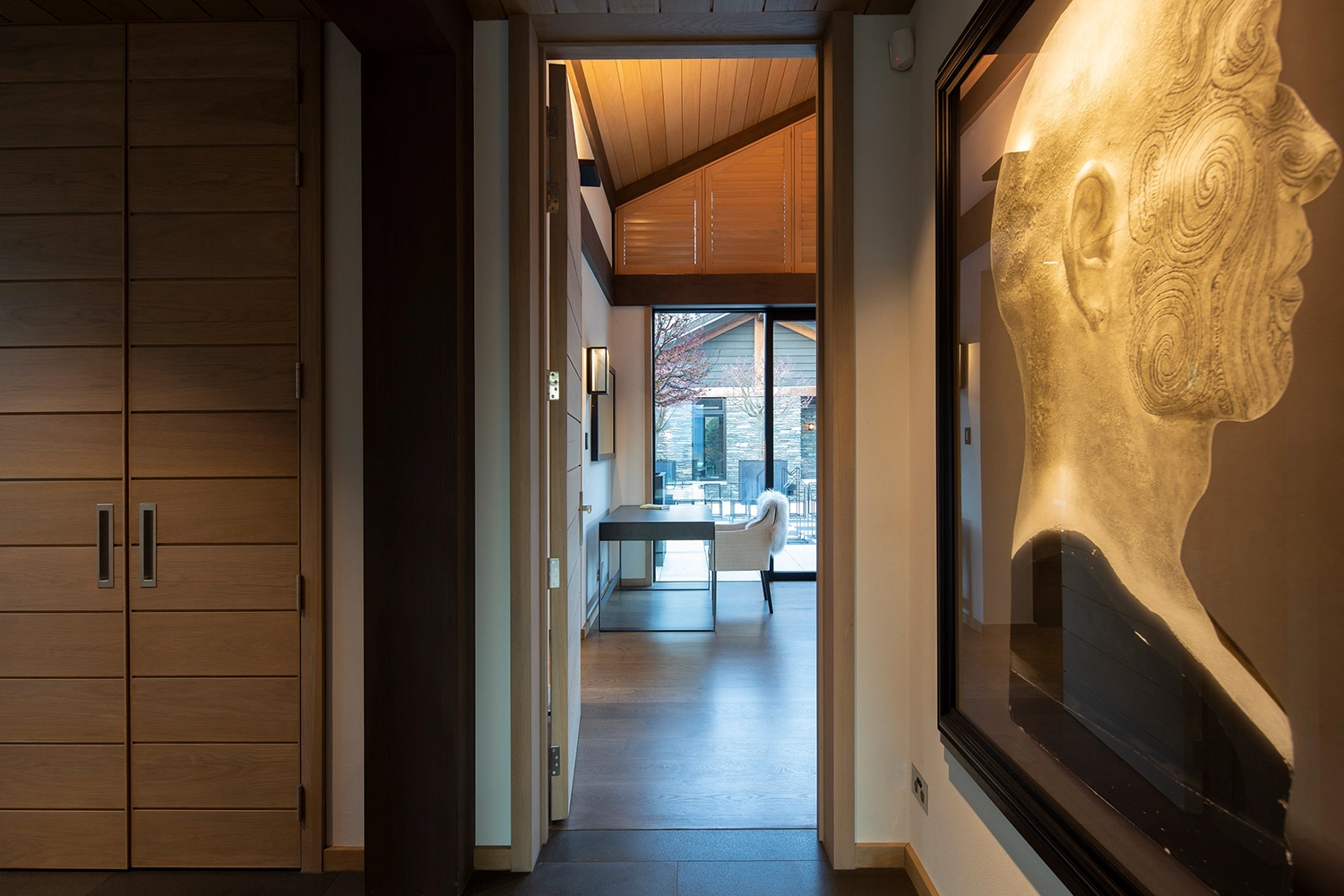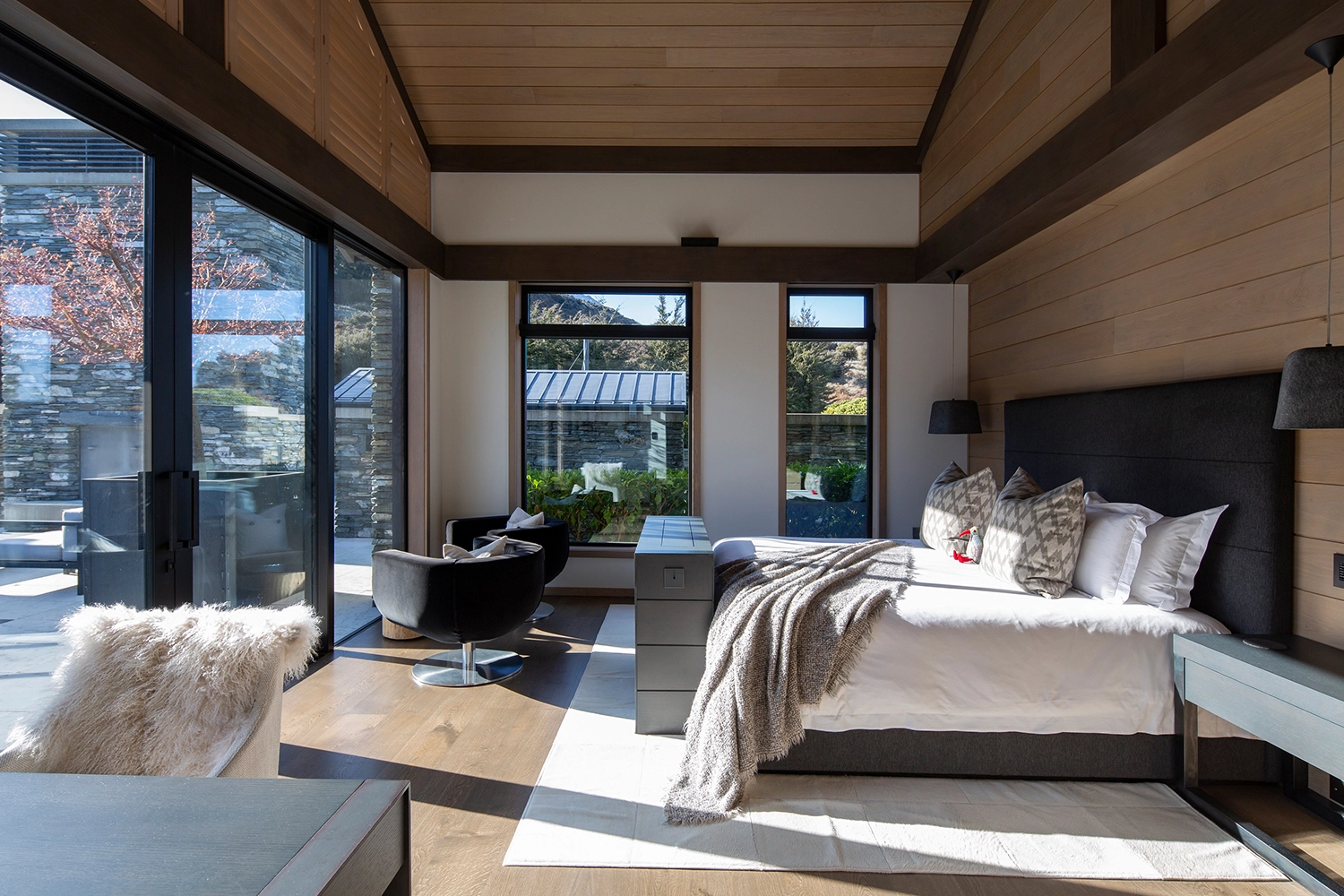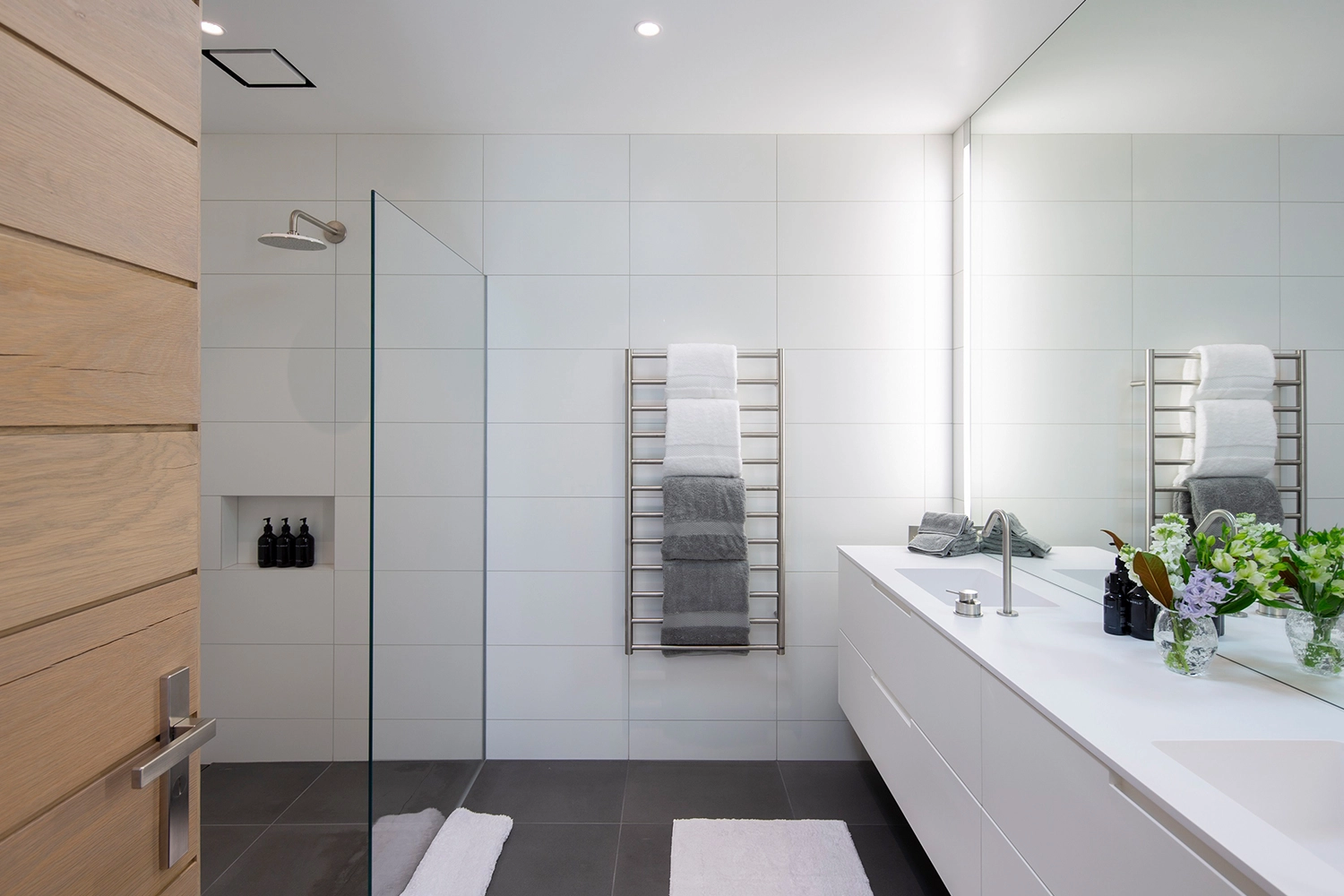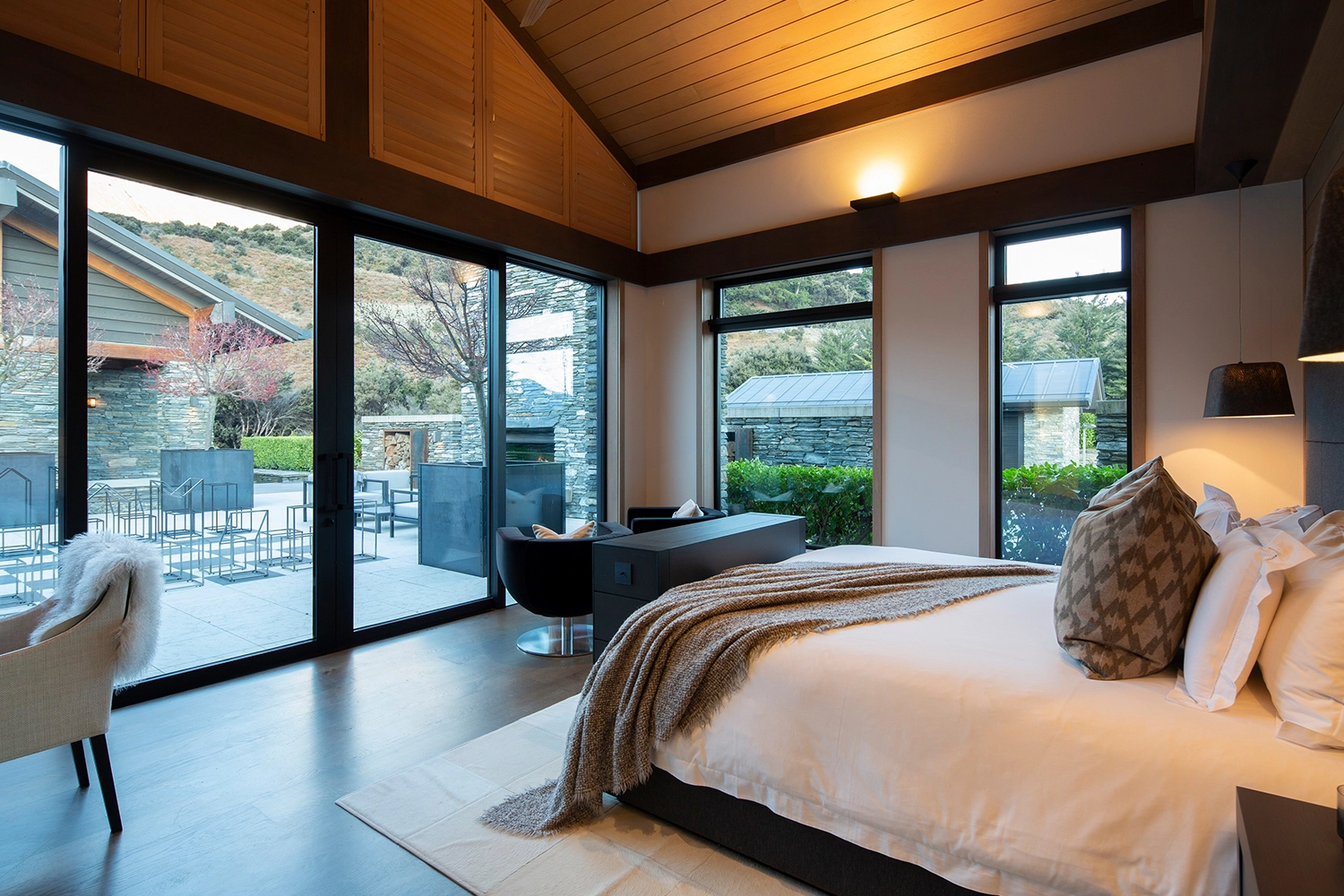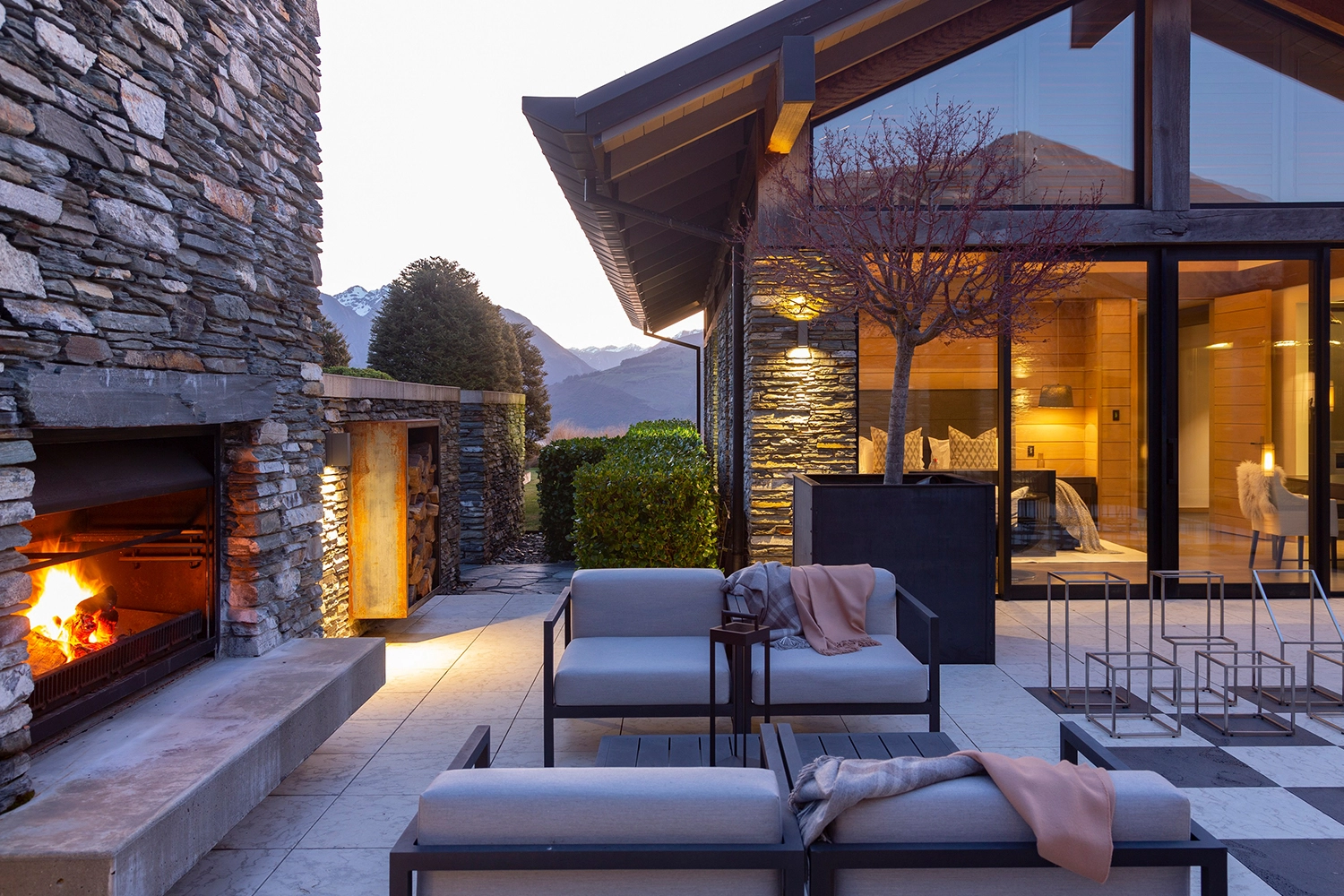 Lodge Lorien provides basic pantry supplies and breakfast supplies. Should you require a private chef for lunches and dinners, this can be arranged at an additional cost. We can also arrange drivers, pilots, car and helicopter transfers and truly amazing guest experiences on request (subject to availability)